The Presidential Challenge Coin: A Highlight of Any Collection
Jesse Daugherty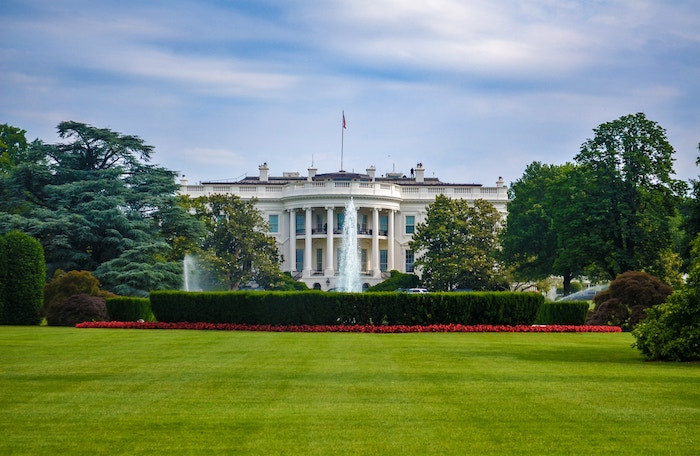 The presidential challenge coin is something we've seen in the news fairly often. The last time was back in November 2016 when a vice-admiral handed then-President-elect Donald Trump a coin. In other instances, former President Obama was seen handing coins to various service members, especially those who guard Air Force One or Marine One. What does a presidential challenge coin look like though? What types of designs are featured, and when are they handed out? Today we find out!
President Trump
President Trump has created his own presidential coin design, which can be seen here. White House Gift Shop website features other presidential coins which commemorate specific aspects of President Trump's presidency.
Though these are not "official" presidential coins, they're certainly a collector's item. President Trump was seen in November 2016 being given a challenge coin by Vice Admiral Dave Johnson after a security briefing at his Mar-a-Lago estate in Palm Beach, Fla.
While the coin exchange usually happens in the other direction, many military personnel decide to give the president a challenge coin featuring their unit or battalion logo.
President Obama
Former President Obama was a noted fan of giving out a presidential challenge coin. He was often giving coins to members of the military guarding Air Force One or Marine One, and in one case, was even photographed dropping the coin mid-exchange with a Marine.
Obama would often give these coins to military personnel via a "secret handshake," where the coin would be in his palm while giving a handshake to the chosen person. This made the exchange subtle and discreet, as well as challenging to photograph. Most people who have received a presidential challenge coin kept it close.
On the front was a 3D molding of the White House, with President Obama's signature below. The White House was surrounded by gold text on a blue background that said: "Barack Obama, 44th President of the United States." The back of the coin featured the Seal of the President of the United States.
As well as giving the coins to service members, President Obama would also sometimes leave a presidential challenge coin on the headstones of fallen soldiers at military cemeteries around the nation.
President George W. Bush
Another big fan of handing out challenge coins, former President Bush would do so whenever the opportunity presented itself. Bush often gave coins to the family members of soldiers killed in action overseas.
The President Bush challenge coin was similar to the Obama challenge coin, featuring a 3D mold of the White House with "George W. Bush, Commander in Chief" text on the front, along with the Seal of the President of the United States on the back.
President Clinton
President Clinton was an avid collector of coins and kept a display on his desk with various coins he had received from service members. The coin display even featured one of Clinton's official portraits in the background of the painting.
There is no denying that the presidential challenge coin is shaping up to be a tradition that's just as prevalent as the actual challenge the coins are named for.
Here at ChallengeCoins4Less.com, we are excited to see what kind of coins our current and future presidents design to hand out to the public!