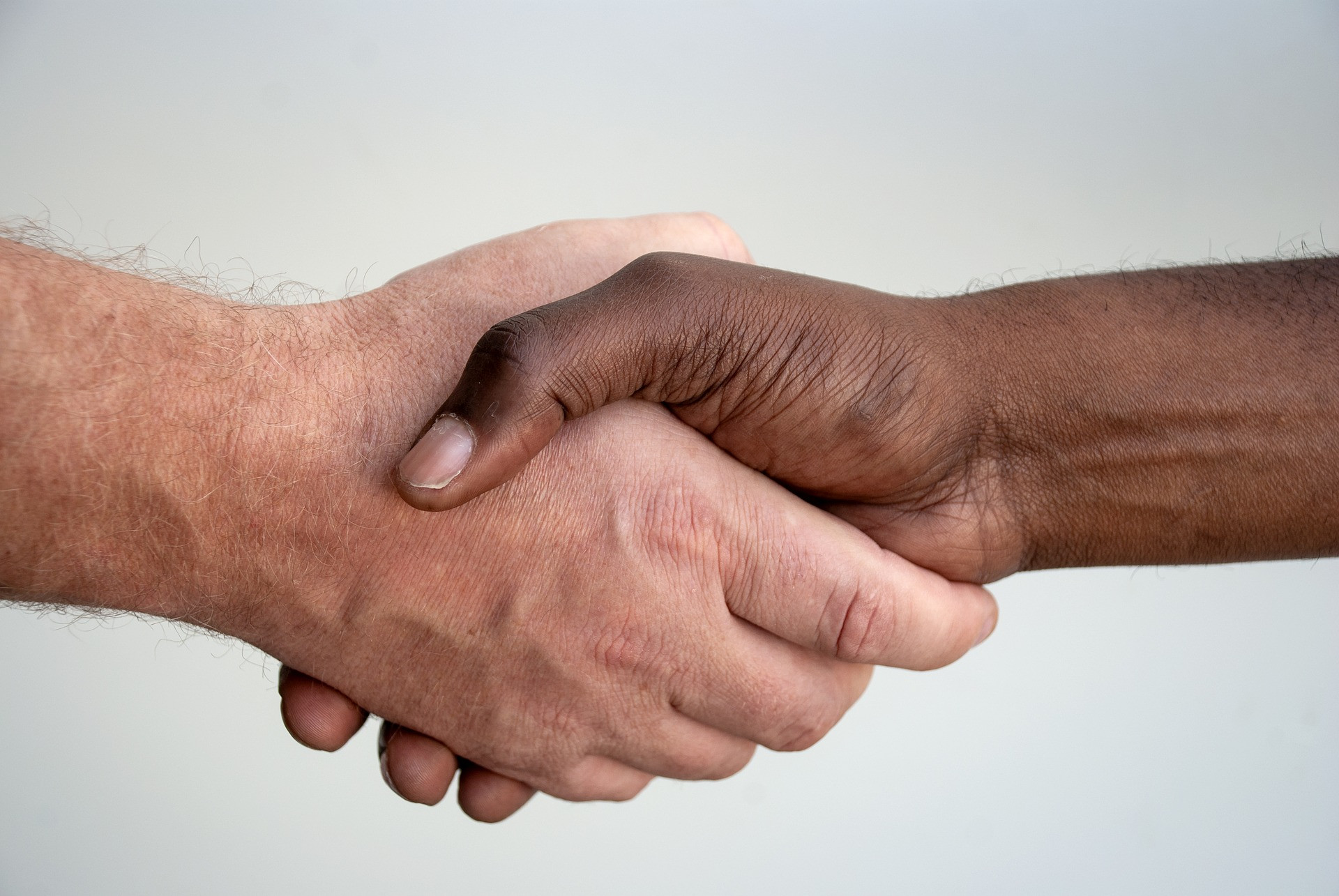 The Subtle Art of the Challenge Coin Handshake
How to present challenge coins in a low-key dignified manner
Challenge coins are a longstanding tradition in the military as a way to honor and recognize servicemembers for their hard work and achievement. In lieu of ostentatious ceremony, officers, officials, and even presidents often pass a challenge coin within a handshake so subtle that onlookers tend to miss the exchange. The "ceremony" is over in an instant, but the subtlety acts as a metaphor.
Challenge coins can be custom made, which makes them unique, collectible, and personal to the recipient. Just like the handshake itself, the challenge coin is a quiet recognition. The recipient knows that their work is seen and appreciated, but the solemn exchange is an understanding that the service was not done for reward.
The challenge coin, the handshake, and the eye contact convey in unison, "thank you for your service".
Carry this tradition into your business! Recognize employees for going above and beyond, especially in a year with as many challenges as this one. They will be pleasantly surprised when a handshake comes with a custom challenge coin that lets them know how much they are appreciated.
With work gatherings and meetings becoming more remote, there are fewer opportunities to recognize your employees with much ceremony. Design a custom challenge coin with your workers in mind, and find the time to thank them one-on-one.
Make sure you master the challenge coin handshake beforehand, however. Just like a magician palming a playing card, the exchange will need to be smooth to be successful.
Don't fumble your unique gift on the spot - get your strategy down now. Will you reveal the challenge coin before the handshake? Do you maintain eye contact? Should you hold their arm while shaking their hand? There's no wrong way to present a challenge coin (unless you drop it)!
Get a free quote for custom challenge coins to present to your deserving employees today, and start practicing that handshake!