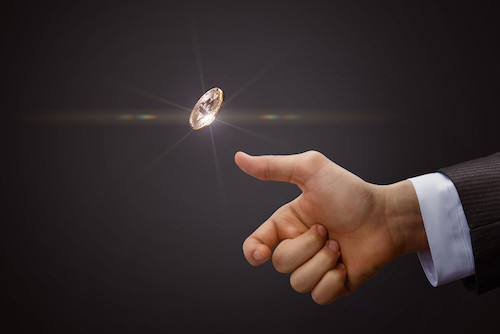 Tips For Making Excellent Custom Challenge Coins
With a few tips, it's easy to create outstanding custom coins
Designing a custom challenge coin seems simple and relatively straightforward, right? You'd be surprised at the thought, the art, and the hard work that actually goes into creating these custom coins. There is much more to a challenge coin than just a logo.
There are some things to consider when ordering your challenge coins from plating options to the role and purpose of your coin. While the range of options and custom details might seem overwhelming, at ChallengeCoins4Less, we're here to help. Whether you're designing your first challenge coin or the latest in your organization's history, we've put together a few helpful tips that will help make the design process a bit smoother.
Consider the coin's purpose.
First, consider the role and purpose of your coin. It's good to have an idea about who you're designing custom coins for. Why are you making the coin? Does it recognize a specific service? Is the coin a symbol of pride and camaraderie? All challenge coins are designed with purpose, even the simplest of designs. You are creating a symbol. Make sure it has a purpose and sends the message you are trying to promote.
Use high-quality, vectored artwork.
Your artwork will have a lot to do with the final look of your coin. Our talented team of designers and graphic artists can help creating a great challenge coin. The better your starting artwork, the easier it will be to create a professional-looking coin to match your concept. High-quality vectored artwork will make the initial design easier to scale, and make it easier to get the exact colors and features right. The clearer your artwork, the better your coin is sure to look upon delivery.
Examine your coin's concept
Think about who your custom challenge coins will be presented to. Collect your content and create a few different iterations of your design. What emblems do you want to include? What color or text should be added? As we mentioned above, challenge coins are more than just a coin with a simple logo. Looking at the concept of your coin will also make choosing customization options easier. Put some thought into plating style, the coin's finish, and more in order to create the perfect coin that reflects your concept.
Localize your design
A challenge coin is a symbol of your organization. A flashy coin might add allure, but localizing your design will make your custom coin more personal. Customizing your coin is an optimal way to express the character of your organization. Include text, imagery, or symbols and look for localized elements that are significant to your organization. Create something eye-catching and unique that recipients can be proud to carry continuously.
Consider plating options
Last, but certainly not least, consider your plating options. Options such as gold, silver, polished, or antiqued plating add a unique aesthetic while setting the tone for your design. Your choice of plating is essentially the canvas for the rest of your design. Take into account how your plating choice will influence the overall design.
At ChallengeCoins4Less, we make designing and ordering custom challenge coins simple and painless. We offer a range of options that will ensure that you get exactly what you are looking for.
Our team of talented graphic artists will help you choose the right options when creating your next round of custom challenge coins. Get a free quote or email us, and let us show you how easy designing custom challenge coins can be!