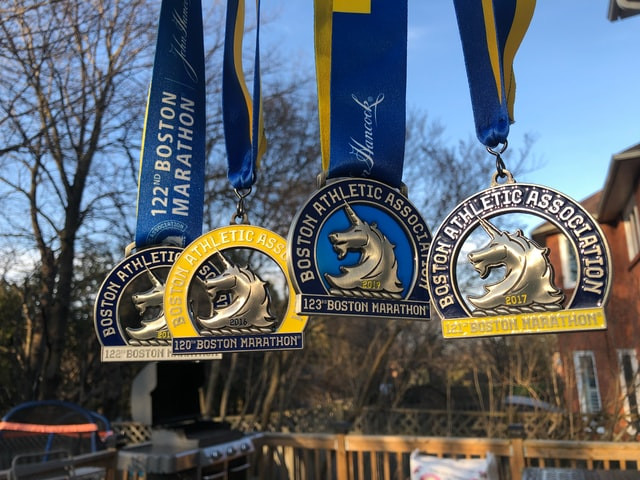 Turn Custom Coins Into Custom Medallions & Medals
Whether you need traditional military challenge coins, corporate coins, or even medallions, we're your best source..
At ChallengeCoins4Less.com, we are a one-stop-shop for custom coins. No matter if you need traditional military challenge coins, corporate coins, or custom coins for a special event, we've got you covered. We offer top-quality custom coins with a range of custom options, all at an affordable price.
This means you can expect great personalized coins that will not break your budget. While challenge coins are a great way to honor everyone from veterans to volunteers, we also make custom medals or medallions, which are ideal for commemorating and honoring special events, places, or people.
Challenge coins make great mementos and serve as reminders of outstanding achievements. Our custom medals and medallions serve the same purpose. We use the same top quality material for our medals and medallions as we do our custom challenge coins. We can turn any challenge coin design into a beautiful keepsake that recipients can take display and wear with pride.
More than just a reminder, custom medals, and custom medallions are tangible ways to thank and honor recipients for a job well done. The reasons and possibilities are endless when it comes to custom medallions. We can create the perfect design for any occasion. We make creating medals just as easy as ordering custom challenge coins.
It all starts with your choice of metal colors. We offer a selection of brass, gold, silver, copper, or black nickel. Most of these metal options are also available in either polished or antique styles. No matter if you are celebrating a veteran in your community or creating medals for a special 5K, we have the perfect style for any event and any celebration.
Just like custom challenge coins, you have an array of exceptional options to choose from as well. Take your custom medals to the next level by adding custom cut edges, sequential numbering, and other details. Creating custom medals or medallions has never been easier!
We are dedicated to top quality products, great pricing, and the best customer service on the market. More than just custom coins and challenge coins, we can create custom patches, lanyards, wristbands, bottle openers, and yes, of course, medals and medallions.
At ChallengeCoins4Less.com, we have a team of expert artists who will help you create the perfect custom medals or medallions for any need. Whether you are looking to reproduce an existing design or looking to create a new one entirely, we can help.
We will ensure you get the perfect design, no matter whether you need challenge coins or custom medals. We also offer unlimited free revisions to help ensure that your design looks exactly the way you want before finalizing your order.
We can help if you are ready to get started on your order of custom medals or medallions. Get a free quote or give us an email. Our team will work with you to create the perfect design for your particular needs. Let us show you how easy it can be!