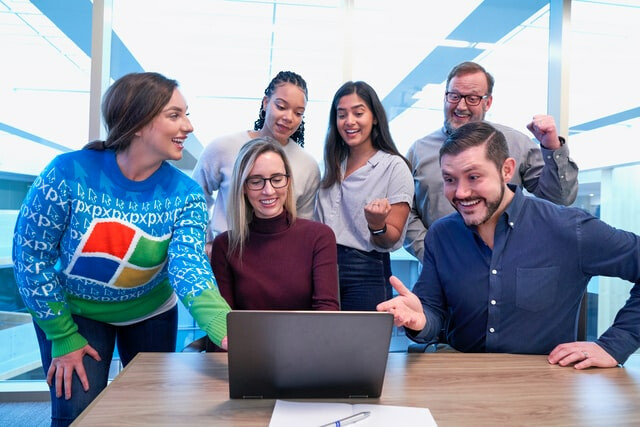 Use Custom Coins For Employee Service Awards
Honor employees with custom coins to promote loyalty and a sense of belonging
For employees, being valued is essential. From morning donuts to free lunches, employers are always looking for new ways to acknowledge employees, especially veteran employees who show dedication and loyalty. Studies have shown that most of the time, employees don't leave for more money. Instead, they leave because they don't feel valued. Most companies take time to highlight employees who demonstrate commitment, doing so with awards like custom lapel pins, patches, and more.
Have you considered using challenge coins as a way to celebrate your employees? Many employers provide tenure-based service awards, but many use out-of-date methods to recognize the hard work of their employees. Providing service awards can enhance company culture and increase employee loyalty. But, you need to understand these awards and use them as a means for employee engagement. It's important to take pride in your employees, and they want to feel valued.
Employees are interested in employers that recognize their day-to-day contributions, and many businesses do so with unique programs and honors. When you celebrate significant accomplishments, you reinforce your employees' hard work while encouraging them to keep those positive actions rolling. Celebrating employees and their efforts is necessary. Keep in mind, however, that an award is only as effective as the effort put into recognizing the employee.
Service awards are a great way to build camaraderie and offer a tangible token of appreciation that will be cherished for years to come. Don't just award employees simply for keeping their position for a period of time, however. Service coins should celebrate the work and performance of your employees. You can also turn an award into a social event for the company.
Awarding your employees at a special celebration will make the moment and the coin extra special. You can even pair the award with a gift, such as a bonus. The most notable awards are often paired with experiential gifts. Sharing a unique experience with an employee is much more effective than a cash bonus or a gift. Pairing a custom coin with an experience will certainly leave a lasting impression. Employee recognition is a crucial part of any business. Acknowledging your employees will help with team building and offer an incentive for going the extra mile.
At ChallengeCoins4Less.com, we understand the value that custom coins have. From honoring employees to marketing and promotion, challenge coins are outstanding tokens of appreciation. Over the years, we have crafted challenge coins of all sorts, in various shapes and sizes. With nearly 20 years of experience, we understand the benefits of a well-designed coin, and we know what it takes to create something special.
No matter if you want coins to praise employee service, or coins for marketing and promotion, we've got you covered. Our talented team of artists will work with you throughout every step of the process to ensure that you get the right custom coin for your particular needs. If you are ready to get started, we are here to assist. Simply get a free quote or email us with any questions. Let us show you how easy designing custom challenge coins can be!