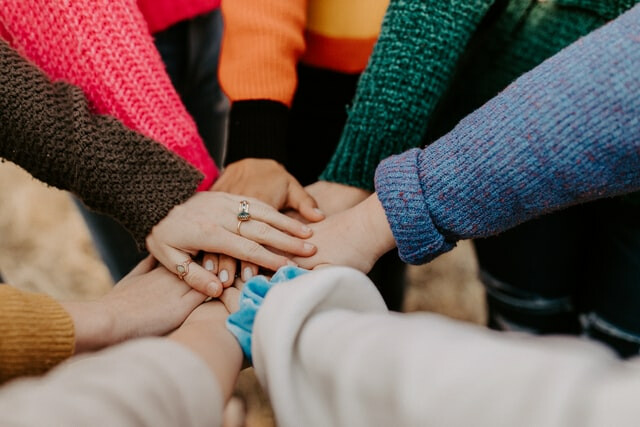 Using Challenge Coins To Build Camaraderie
Challenge coins help build camaraderie and team spirit in groups of all kinds.
Have you seen a challenge coin? Are you unsure of why they are handed out? Perhaps you want a challenge coin but are unaware of how to get one? Why are they so popular amongst military personnel, firefighters, and police officers? To keep things simple, challenge coins are coins that feature unique details, words of inspiration, logos, mottos, and much more.
Challenge coins are used to promote unity and camaraderie, and they have become a long-standing staple of military tradition. What started in World War I has evolved into something unique, though the coins are still used in the same way. Challenge coins are awarded to military personnel to honor their hard work, dedication, and loyalty. Today we find out a bit more about how custom challenge coins help build camaraderie.
Building Bonds
Soldiers are trained to stand alone and strong, though they also understand the benefits of working together. This extends to all military branches, as well as law enforcement officials, firefighters, and other first responders. Custom challenge coins may be used to reward good deeds. Challenge coins help foster team spirit, which strengthens the bond between each member. The coin is a symbol of the team devotion and determination that your team embodies.
Working Together
There are instances when military or law enforcement personnel are faced with an issue that calls for quick thinking and innovative techniques. Custom coins can be applied to reward those moments, honoring the quick thinking that helped save a life or benefit the team. Honoring those who give their all is a positive way to instill trust and showcase your appreciation.
Promote A Positive Culture
When someone is presented a challenge coin, colleagues and associates look to them for guidance and inspiration. You receive a challenge coin when you showcase admirable qualities. Your team understands the concept, and they will be encouraged to strive for the same goals. Honor those who are team players and who aim to become incredible individuals. Whether you are in the military or civilian sector, you know what it's like to admire someone. Knowing others look up to you will have a positive impact on your work and those around you. Encourage those to perform better to achieve a coin, but continue to strive for greatness in all aspects.
Honor Bravery
The job of a soldier, police officer, firefighter or other first responder isn't an easy one. Many witness tragedy and face situations that most of us will never have to deal with. It's a tough job that isn't for everyone, but it shows bravery for those who put their lives on the line. Challenge coins are an excellent way to honor that bravery, as well as the dedication to getting up and doing it day in and day out. Challenge coins are typically awarded to individuals who exhibit courage and those who are willing to sacrifice their safety for the sake of others. While challenge coins are great for teams, they make an excellent gift for a loved one who exhibits bravery and courage.
Law enforcement officers are strong and independent, and they also know when to follow the rules. When you know you can rely on someone, they deserve to be honored with something special. Challenge coins are used to encourage good behavior amongst military personnel, providing that good behavior does pay off.
Encourage Outstanding Performance
Many folks look up to military personnel and law enforcement. They fight for our freedom and risk everything so that we may live our lives. These members are ordinary people, just like us, who try their hardest. However, they are just as capable of making mistakes as we are. We depend on them, and they do their best consistently to keep us safe and sound. Challenge coins are an ideal way to recognize these individuals. When a service member performs exceptionally =, they should be rewarded for their work. They will not only feel valued, but understand the significance of their job and that it doesn't go unnoticed.
It's easy for people to become complacent and comfortable. However, those attitudes never win, especially in the military. Watching as their colleagues are awarded special challenge coins will encourage others to do their best. No one likes to feel bad about themselves or the job they are doing. Seeing other honorable members receive coins will push other members to want a coin, developing better behaviors.
Award Ceremonies
How challenge coins are presented is just as important as the coin itself. Award ceremonies are a great place to present challenge coins to those who deserve them. These ceremonies commemorate the men and women who fight for our country. Each branch of the military rewards those who have made extraordinary contributions to their team. Challenge coins are a popular item during these ceremonies. Receiving a coin is a showcase of the support of your team and will encourage those around you to keep doing good.
Challenge Coins for Businesses
While they are a staple of military life, challenge coins have also been adopted outside of the military. Challenge coins are great for companies of all types, perfect as employee rewards. No matter the business, your employees should be recognized for the great work they do. Much like military challenge coins, corporate coins are great for team building too. The tradition of military members being honored for teamwork will be applied to any business. Show them they are valued!
Customize Your Challenge Coins
The options are endless when it comes to creating and customizing challenge coins. Custom coins come in all shapes and styles and a bevy of finish options and other details. You can create a classic-looking coin or something a bit more personalized for your team. Rewarding your team with challenge coins is proof of their unrivaled hard work and loyalty to the team. A challenge coin is something that will be cherished and displayed with pride for years to come. If you are interested in finding out about challenge coins, call us toll-free at 1 (855) 272-8451 or email us. We're here to help!