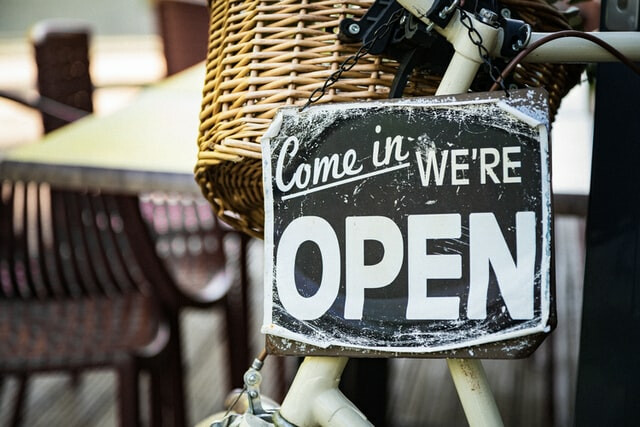 Welcome Back: Custom Coins For A Grand Reopening
Tell the world you're back and ready for business with custom coins
2020 was quite a year for many of us. The global COVID-19 pandemic changed everything for businesses, and many were shuttered for months waiting on a return to normal. While 2021 brought new hope, we haven't entirely made it back to normal. But things are changing. Companies are reopening across the world, and they are celebrating the occasion in unique ways. Coins are a great way to honor the moment and those valued patrons who are loyal and dedicated.
For many small and medium-sized businesses, their loyal customers helped keep them afloat through uncertain times. Now is the perfect time to honor them. Custom coins are an exceptional way to celebrate reopening and getting back to some sense of normal. They are also a unique way to give back to those notable supporters. Coins have several purposes and can be presented for many reasons. Not only are they an eye-catching way to market any business or brand, but companies will also use them to show appreciation to valued clients.
Showing that you value your customers can be challenging. Many businesses offer discounts for their most loyal, but giving something tangible can have more meaning. Custom coins are an excellent way to do precisely that. Coins can be produced with unique details that people will embrace and enjoy. Coins also can become keepsakes that will be cherished and displayed with pride.
The best part about coins is their versatility. While they are presented as tokens of appreciation, they tend to have added purpose. For your patrons, 2020 was just as difficult as it was for your business. Many struggled with employment, while others struggled with working from home and a loss of social interaction. Creating a custom coin that your clients can use as a discount is a good way to help. Not only are deals great for your current customers, but they will also be a powerful marketing tool to reach out to potential leads. Everyone could use some help as we get back into the swing of things, and a discount helps!
Coins are a great way to reach new leads. With companies reopening, marketing and promotion are essential. A well-designed coin is a distinctive way to let people know that you are back in business. Custom coins can be presented at community events or randomly handed out, which will effortlessly raise awareness. Coins with details such as logos, text, and unique elements will spread the word about reopenings. Get creative and let people know that you are open and ready.
At ChallengeCoins4Less.com, we understand the impact that the COVID-19 pandemic has had on the world. We especially understand the benefits that custom coins will provide businesses of all sizes. They are versatile, cost-effective ways to let the world know that you are back! With more than fifteen years of experience and a team of incredible graphic artists, we can create coins you will be proud of. We make the ordering process as easy as possible. Ready to announce your return? Let's get started with some remarkable custom coins! Get a free quote or email us with any questions you have. Let us show you how easy ordering challenge coins can be.