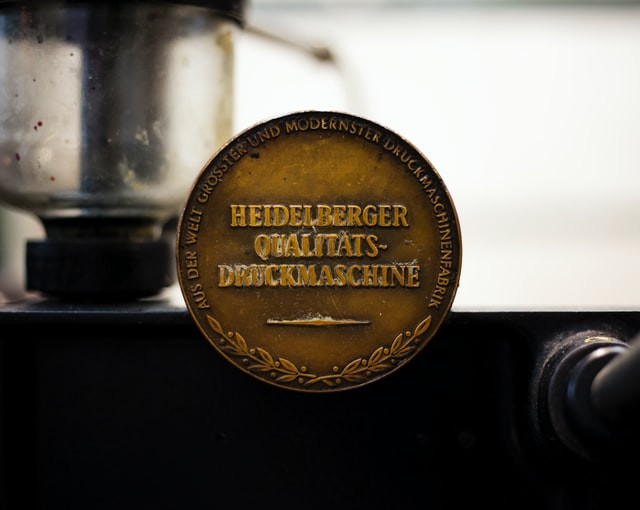 What It Means To Be Presented A Custom Challenge Coin
Receiving a custom challenge coin is a rare honor.
Throughout history, members of military units, fraternal organizations and other groups have found unique ways to honor one another. Challenge coins are a great way to celebrate membership and build camaraderie. From U.S. Presidents to police officers, soldiers, firefighters, businesses, schools and more, many groups use challenge coins to build morale and honor dedication. Challenge coins have a long, celebrated history. Let us explore what it means to be presented with a custom challenge coin.
A challenge coin is a coin or medallion created and given to the members of a group. These custom coins are generally bear the seal or insignia of a group, and other identifying images or words.
Custom coins have been used throughout history from the Romans to our modern troops. The ancient Romans were among the first known to use custom coins. Commanders in the Roman army gave coins to recognize their soldiers and their acts of bravery. Custom coins were created for these soldiers, depicting their name and accomplishments in battle.
Powerful families also issued custom coins during the Renaissance. Upper-class families would present "portrait coins" to friends and family. These coins had a portrait or likeness of the recipient on one side and their family seal on the other. Generally, these coins were given when someone had accomplished a great feat, though they were also given to commemorate special events.
Modern challenge coins grew in popularity after World War I, and have since become a standard, welcome aspect of U.S. military life.
What does it mean to be given a challenge coin? Many groups provide challenge coins as a sign of acceptance into the group. For instance, the US Air Force presents Airman coins to basic training graduates to congratulate them and commemorate the event.
Military branches also present challenge coins to those who complete officer training programs. Other organizations present challenge coins to those who have accomplished something great. Law enforcement agencies and fire departments may present custom coins when their officers and members go beyond the call of duty.
Some organizations also give challenge coins to nonmembers under special circumstances. This usually includes the nonmember doing something special for the group. Members who have challenge coins also give them to guests of honor. Being presented with a custom challenge coin is an honor and a marker of an important moment in one's life.
There is honor and pride that comes along with a custom challenge coin. Embrace it! At ChallengeCoins4Less.com, our talented graphic artists will assist in creating the perfect challenge coins for your specific needs. They are great gifts and are ideal for honoring individuals and groups.
Ready to find out more? Fill out our free quote form or email us with any questions you have. We're here to serve all your custom coin needs!