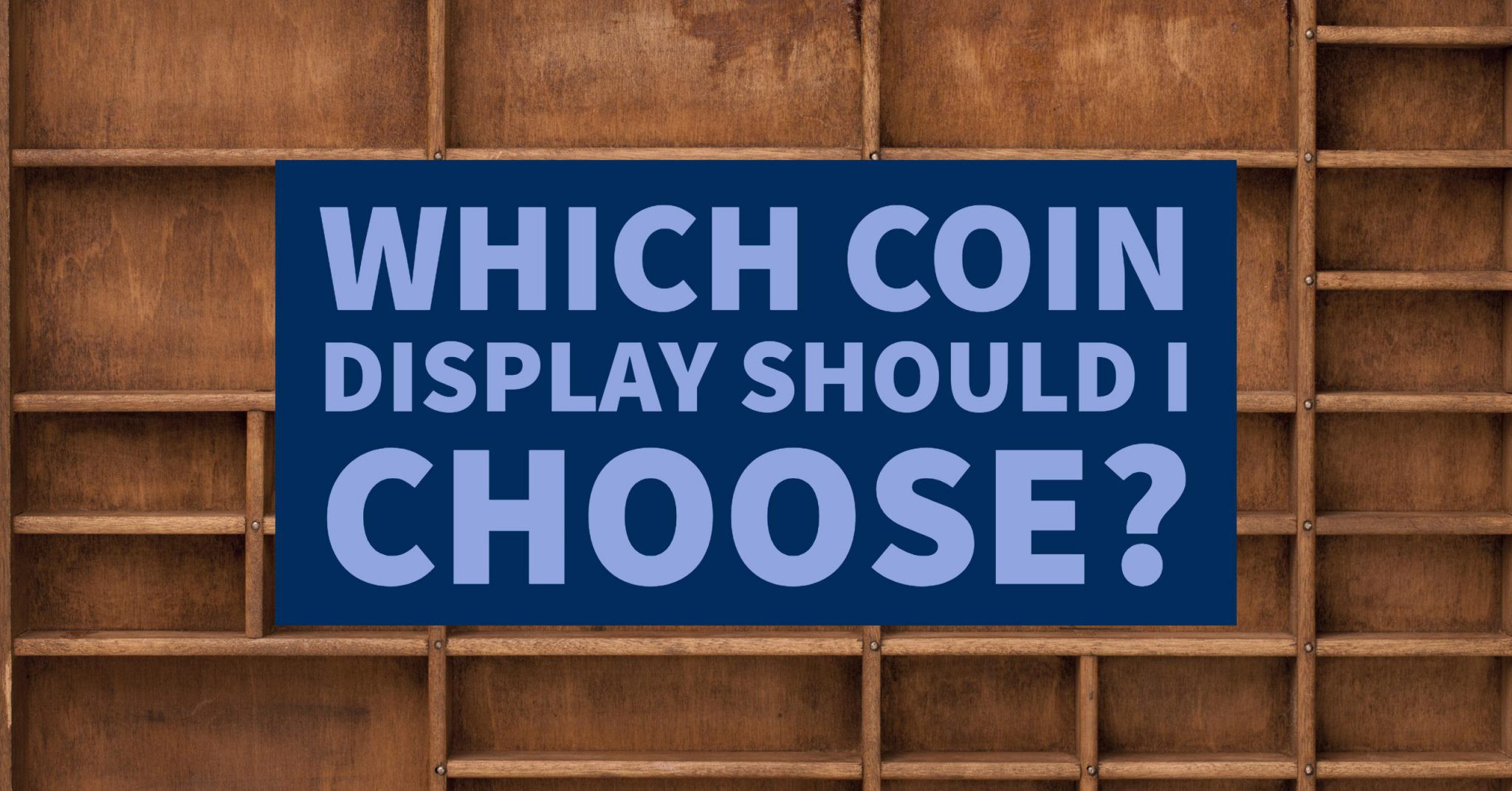 Which Challenge Coin Display Should I Choose?
If you have a collection of custom challenge coins, you want to display them at their best. Here's how:.
You have a nice coin collection you've built up throughout the years as a service member or collector, and now you just need a fancy challenge coin display to show your collection to the world.
Fortunately, there are plenty of options around the internet to display your coins – whether you want to show off dozens of coins at once or you'd just like a special display for a favorite coin. Let's look at some of the coin displays that are available out there.
Small Displays
Challenge Coin Display Dome – FineHomeDisplays.com
A unique and creative display for a single coin. With a metal stand, wooden base, and domed glass cover, this challenge coin display is great for showing off a special coin as the centerpiece of your collection. Plus, for any Disney fans out there, this display gives off some serious "Beauty & the Beast" vibes. Just be sure to learn the true meaning of love before your time runs out with this display.
Rotating Coin Display – CoinDisplays.com
A wooden display that rotates on its base to showcase a single coin. This website also offers engraving, so you can personalize your stand with a custom logo or message. This display is also available with multiple wood grains, meaning you can customize the look of the display to match your coins.
This military coin holder offers two transparent silicone membranes that hold a single large coin or up to 4 smaller coins. The transparent silicone means you can see both sides of the coin(s), making this display perfect for a desk or table. Don't leave one side of your favorite coin hidden to the world with this challenge coin display!
Pentagon Challenge Coin Display – Made4Heroes.com
A simple, elegant display for multiple challenge coins. Available in two wood styles, the pentagon display is perfect for showing off your favorite coins. Bonus points if the coin are related to the Pentagon in Washington D.C. in some way!
Medium Displays
Custom Military Challenge Coin Display Case – RelicWood.com
Not just a stand, this military coin holder is a case you can pack up and bring with you to display your collection on the go! The company offering this case, Relic Wood, also offers a number of optional extras, allowing you to further customize your display to your liking.
Large Displays
Military Challenge Coin Display Cases and Cabinet Rack Holders – Decomil.com
This company offers a range of military challenge coin display cases that can hold up to 56 coins. Availabile either as open racks or with lockable glass doors that protect your coins and keeps them looking sharp on a desk or hanging on the wall. Decomil ships the display completely assembled and with mounting brackets on the back, so it's ready to display as soon as it arrives!
Wooden Challenge Coin Holders – The Caseworks
The Caseworks offers a selection of display options, including a pyramid style that makes it easy to display a large number of coins in a unique and convenient way. Available in a choice of wood finishes, these military coin holders look great in the middle of a desk or table.
Large 108 Challenge Coin Display Case Cabinet – DisplayGifts.com
Have a giant coin collection and need a way to display them all? This large 108-coin display looks great on the wall and shows off ALL of your coins at once! Available in three colors – mahogany, black, and oak – this display is ready to hang on a wall as soon as it's out of the box!
---
Hopefully, this gives you some more ideas about how to display your coin collection to the world. Each website offers plenty of other options for coin displays, so browse around and find the case that best suits your needs.
Don't forget that when it comes to the challenge coins themselves, ChallengeCoins4Less.com has what you need to design some great-looking custom coins! Give us a call toll-free at 855-272-8451 or fill out our free quote form for more information.
Thanks for reading!