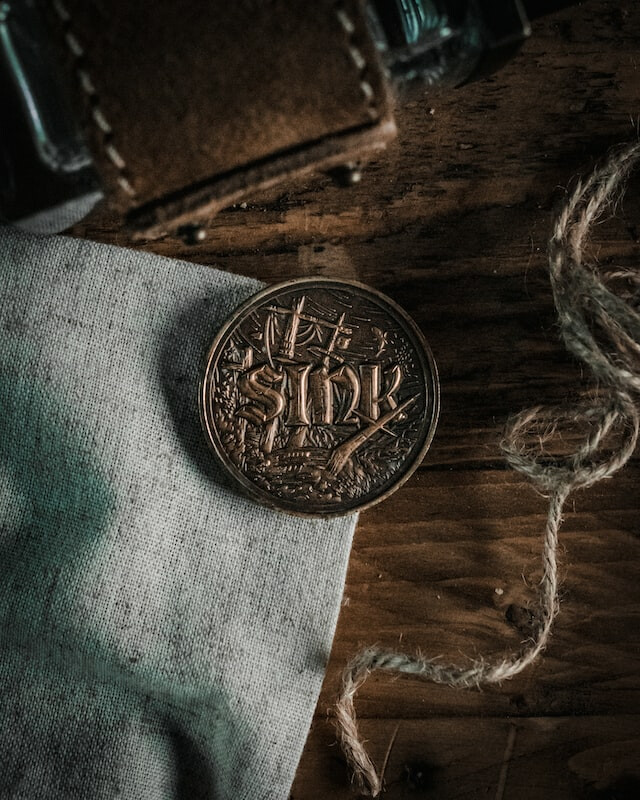 5 Design Elements That Make Challenge Coins Stand Out
Here's how to make challenge coins stand out as a way to recognize achievement, commemorate a special event, or show membership in a particular group or organization.
Challenge coins are small metal coins or medallions used to recognize and reward achievement, commemorate a special event, or show membership in a particular group or organization.
The origins of custom challenge coins can be traced back to World War I when American soldiers carried small coins with the unit insignia on them as a way to identify themselves and boost morale. Today, military units, first responders, businesses, social clubs and other groups use challenge coins to recognize and reward achievement, show unity, and build camaraderie.
Challenge Coin Shape and Size
A unique feature of challenge coins is that you are able to select a particular shape for the coin. The traditional shape of a coin is usually round, but there are a multitude of other shapes to choose from. Square, hexagonal, and even more complex shapes such as shields, arrows, and stars are some of the popular options available.
The shape of a custom coin can convey a message or a theme to the recipient. A hexagonal coin, for example, may be used to symbolize a unit within a larger organization, while a shield-shaped coin may be used to symbolize protection, safety, and security within that organization. There are a lot of possibilities out there. Choosing the right shape can help make a custom coin truly distinctive and meaningful.
In addition to the shape, you can also choose the size of your coin. You can create custom coins in any size that you desire, from small, pocket-sized coins up to larger, more impressive coins that can be displayed on a desk or wall. The size of the coin can be used in a variety of ways to convey importance or significance to the group or organization ordering the coins. In addition, it can be used to cater to their preferences and needs.
A coin's custom shape and size can be a powerful way to add meaning and value to the design while making it truly unique.
Outstanding Design Elements
One of the most notable features of challenge coins is the ability to customize the design. You can include a wide range of graphics, including logos, symbols, and other artwork on custom coins.
The design of a custom coin can represent a distinct group, organization, or event. For example, a military unit might choose to have its unit insignia or motto displayed on its challenge coin, while a business might include a logo or corporate slogan. The coin's layout can differentiate it from others and help it stand out as remarkable.
In addition to the coin's main design, you can add other components such as text, numbers, or even images. This allows you to add more personalization and substance to the coin.
Custom Edge Options
A subtle way to add elegance to any challenge coin is with a custom edge. The edge is the outer rim of the coin, which surrounds the design on the face. An edge can be left plain or customized with a variety of options that are available. A standard design for coins has a flat edge, resulting in a smooth edge along the perimeter of the coin. This simple, understated option can be a suitable choice for coins with complex compositions.
Other common options include rope edges, cross-cut edges, wave-cut edges, and reeded edges. A challenge coin's edge is a key part of its design. It can be used as a decorative element and to add a subtle level of texture or ornamentation. The proper selection can help a custom coin stand out even more.
3D Challenge Coins
A 3D challenge coin is a coin that features three-dimensional elements, or features, incorporated into the layout of the coin. In order to achieve this, you can use specialized techniques such as embossing, debossing, or die-struck details to create a 3D effect.
Custom coins can be made more visually appealing by adding texture and details that give them depth and dimension. A coin with complex art or one that conveys a sense of depth might benefit immensely from this method.
Besides highlighting specific elements of the coin, such as logos, symbols, or text, 3D designs can also be used to highlight specific elements of the coin. As a result, those details stand out more effectively. A 3D-styled coin adds visual interest that helps make the coin more memorable.
There are many ways you can add meaning and significance to your challenge coin with the help of a custom design. Whether you want to represent a group or organization, honor a particular event, or create an unforgettable gift, the custom composition of a challenge coin is an excellent way to do so.
Personalized Details
​​One of the notable features of custom coins is the ability to personalize the coin with names, dates, and other information. Personalization adds a special touch to challenge coins and makes them more expressive.
For example, you might choose to have the recipient's name or initials engraved on the coin or add a particular date or message. This can make the coin more significant to the recipient and show that it has been crafted especially for them. Whether you want to create a one-of-a-kind gift or add a personal touch to a special recognition or achievement, personalization is an excellent way to do so.
Challenge coins are impressive thanks to of their custom shape and personalization options. These elements allow coins to be tailored to the precise needs and goals of the group or organization that orders them. A challenge coin's custom shape and size can make the coin truly extraordinary.
The custom design of the challenge coin can be used to symbolize a specific group or organization or to observe an event. The combination of these features allows coins to be customized to the needs and goals of the organization. The characteristics of these coins make them truly memorable. Whether you want to acknowledge and reward achievement, show pride and unity, or build camaraderie, challenge coins are an excellent way to do so.