A Closer Look At Navy Challenge Coins
Jesse Daugherty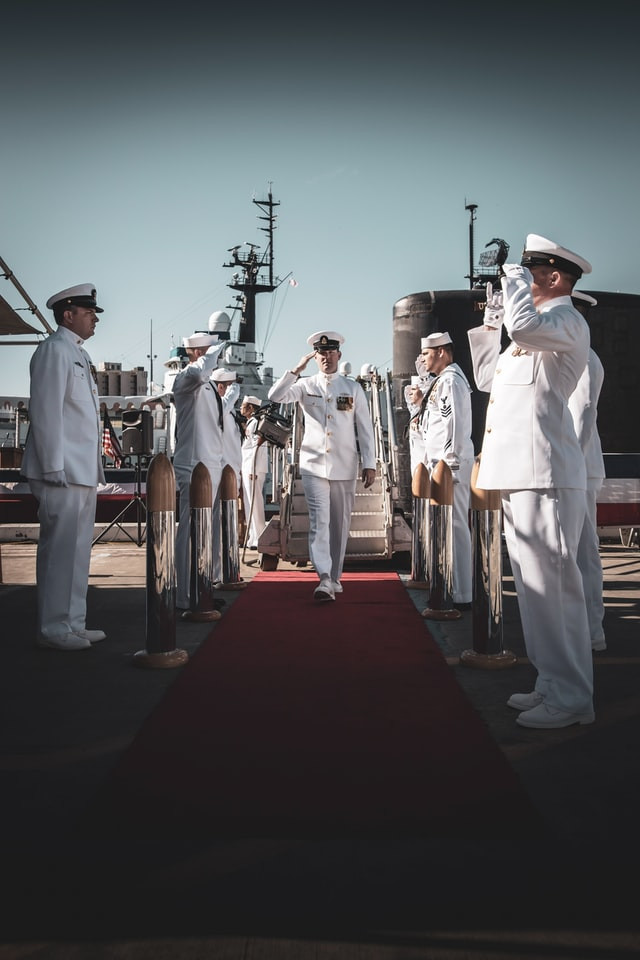 For those who have served in the military or those with loved ones who have served, you may be familiar with military challenge coins. Challenge coins are collectible items that have deep meaning for both the presenter and the recipient. These custom coins can be found in all military branches and serve as a memento of milestones and accomplishments in one's career.
Navy challenge coins are particularly special, given out for special promotions, achievements, and more, serving as an important reminder of the dedication and sacrifice that will be cherished for years to come. Many of those who receive challenge coins keep them for the rest of their lives and pass them on to other family members.
But what makes Navy challenge coins and other challenge coins so special? Well, it starts with their history and the pride that the recipient's take in their work. Navy challenge coins serve as commemorative coins designed for special purposes.
Custom challenge coins can be created for members of specific groups, though many Navy challenge coins are crafted to recognize an individual, an event, or a special achievement. Challenge coins are a bit larger than coins used for currency. They feature a bevy of details that pertain to the recipient, boasting exceptional attention to detail in the process.
Navy challenge coins can be customized in a number of ways. From adding unique text and images to including color and more, you are limitless on what can be created. Navy challenge coins will typically feature the Navy insignia, as well as the name of a unit or base, and more. We've also seen custom challenge coins with a mascot, patriotic images, and inspirational quotes. For the most part, challenge coins are typically round, though they can be crafted in nearly any shape and size.
To appreciate Navy challenge coins, it's important to look at the meaning of these coins. Custom challenge coins may be passed out by superiors during special services to celebrate an event or an achievement. These custom coins hold a significant meaning for those who receive them.
Navy challenge coins serve as a reminder of an individual's membership in a group and can commemorate everything from ships to tours of duty, units, and more. We've even seen custom challenge coins that showcase general membership in the United States Navy. These coins hold a special meaning for the recipient and provide memories that he or she will not forget.
While the Navy challenge coin's exact history is unknown, Navy historians agree that the coins began to grow in popularity during Operation Desert Storm. The custom coins were used to build morale and camaraderie. Military historians indicate that challenge coins have been a part of the Navy for fifty to one hundred years. This long history adds to their allure, which those who receive them will cherish them for years to come.
For collectors looking to add unique Navy coins to their collection, there are a number of ways to acquire them. Sure, the most traditional way would be to earn one yourself. For seamen, challenge coins are typically awarded for special achievements, milestones, and actions. However, some are awarded for simply being at an event. However, others require a bit more hard work, sacrifice, and dedication.
For those who do not serve in the Navy, finding custom Navy coins can be tricky. Older challenge coins can be found online or at auction. The hobby of coin collecting has grown in recent years, which means finding unique or rare challenge coins has become harder. However, coin collecting is also a great way to meet other veterans and American heroes.
If you are interested in Navy challenge coins, you can always design one yourself. Here at ChallengeCoins4Less.com, we know all about custom challenge coins. We have been crafting top-quality custom coins for over fifteen years, and we take pride in what we do. Our incredible team of artists and graphic designers will work with you to ensure you get the custom challenge coin that you have in mind. You can pass these custom coins to friends and family, as well as veterans and active duty seamen.
They are also perfect for brand awareness, team building, and much more. If you are interested in ordering custom challenge coins, we'd love to help. To get started on your order, get a free quote now. You can always email us with any questions you have too.
Creating custom challenge coins has never been easier, and at ChallengeCoins4Less.com, we make it a breeze! Let us show you how easy ordering custom challenge coins can be!