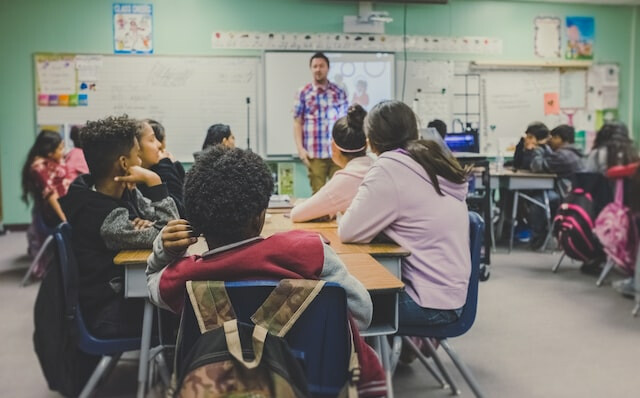 Celebrate Excellence With Honor Roll Coins
Creatively motivating students with custom Honor Roll challenge coins
Teachers are always looking for creative and exciting ways to motivate their students. It is the responsibility of educators to foster learning and nurture students so that they can achieve their full potential. School challenge coins are a unique way to compliment and reward students for their outstanding achievements.
Rather than handing out a paper certificate, why not provide something memorable? Custom challenge coins are a durable reminder of a job well done. They are a meaningful way to recognize students for their exemplary work in any grade. Present them to students for making the Honor Roll and celebrate success. Challenge coins are an innovative way to keep students focused and influence others to strive for academic excellence.
Custom Coins For Schools
Tangible rewards such as challenge coins have a positive effect on schools and students. They inspire students. The most motivated students actively participate in school and extracurricular activities, including sports and academic clubs.
Besides boosting school spirit, custom coins can also uplift other students. First-day challenge coins for students are an exciting way to welcome students back to school. Or design custom coins for graduates preparing to enter the workforce or college. Challenge coins are also a fun way to recognize Honor Roll students who excel in their academic studies.
Challenge Coins For Students
Everyone enjoys being acknowledged for a job well done. Engaging students during the school year can be tricky, but custom coins can help. A thoughtful design can boost morale and confidence, leading young people to take their education seriously.
A reward coin encourages students to take pride in their education and commemorates outstanding achievements. Create custom coins that commend Honor Roll students' hard work and dedication. These coins will inspire others to get better grades while promoting the importance of education. These distinctive coins make learning fun.
Designing Honor Roll Challenge Coins
Honors students have earned academic distinction and deserve special recognition. Being on the Honor Roll is more than just good grades. It's for exemplary students that set a positive example for their peers. Honor Roll challenge coins are an excellent way to recognize these hard-working students. With complete creative control, you can design a meaningful award.
Personalized Honor Roll challenge coins can feature the school logo or mascot on the front and a personalized message on the back. In addition to being customizable, challenge coins can come in virtually any shape you desire. Create a design in the shape of your school mascot, include school colors or a school motto that will encourage students and staff. Include the location of the school and the school year to add a personal touch.
Honor Roll coins should contain striking details that reflect the students' academic performance. With those details, students will see the value and results of their efforts. Students can display the coins throughout the school year to inspire others to strive for excellence. Get creative and have fun.
Custom coins are the perfect way to commemorate any remarkable moment. They are physical accolades that push students to do their best throughout the school year. Making the Honor Roll deserves praise, and challenge coins are a fun, engaging way to celebrate success. Everyone appreciates acknowledgment for doing a good job, and Honor Roll coins are a personalized way to commemorate academic excellence.