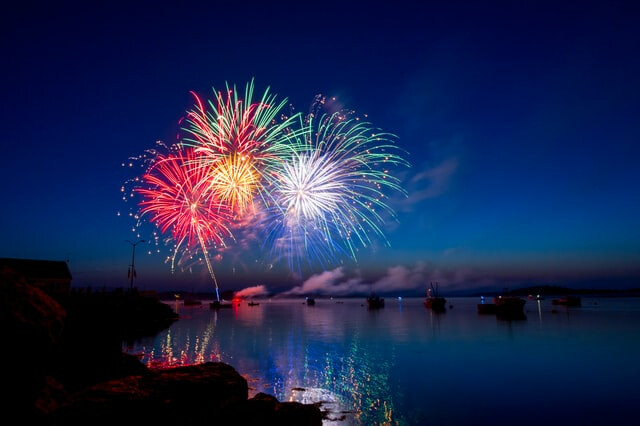 Celebrate Independence Day With Patriotic Challenge Coins
Custom coins honor the founding of our nation
July Fourth, Independence Day, is right around the corner. The Fourth of July is an important day for our country. This summer celebrations will take place from coast to coast. People will celebrate through various events, honoring the Founding Fathers and those who are currently serving in the U.S. military, as well as veterans. If you want to honor veterans or celebrate the holiday in a unique way, consider custom patriotic challenge coins.
Challenge coins have a long history in the U.S. Armed Forces, and they are a great way to celebrate any occasion. Challenge coins are used outside of the military as well. Companies around the world are using them as a means of advertising and marketing. Nonprofits, schools and social causes use them as well as a way to spread their message.
The best thing about custom coins is the range of options. With Independence Day coming soon, celebrate the day with patriotic coins that you can present, carry and display with pride.
Commemorative coins are exceptional for several reasons. From honoring the nation, those in the armed forces or veterans, challenge coins are valued by their recipients.
When creating a custom coin, it's essential to consider who will receive the coin. For patriotic coins, traditional round shapes are the most popular. However, challenge coins can be crafted in virtually any shape or size desired. For patriotic commemorative coins, ships, aircraft, and other vehicles are popular choices. Helmets, dog tags, and shields also make great-looking patriotic coins. No matter what you want your coins to represent, they can be turned into an eye-catching keepsake.
Once you have determined the shape of your coin, consider the information you wish to include. For commemorative coins, names, dates, and places are perfect. But you can also include imagery, emblems, logos, and other aspects.
Edge options such as sequential numbering, special dates, and diamond-cut edges add a distinctive touch. Challenge coins are offered in several colors and finishes as well. Gold and silver coins are excellent, and the most common finishes. Copper and brass provide a classic aesthetic. Polished or antiqued finishes will add a subtle accent, or you can opt for a bolder look with duo-tone coins that offer a blend of two plating colors.
Don't forget to add color for an added pop. Red, white, and blue are the most popular selections for patriotic challenge coins, of course. Adding color to your coin will accentuate details, and it can be added to one or both sides of your coin. You can choose from an array of other choices as well. Offset printing, cutouts, and 3-D features are sure to attract attention too.
At ChallengeCoins4Less.com, we have been producing remarkable challenge coins for nearly 20 years. We take pride in everything we do, and we offer challenge coins for any occasion. The Fourth of July is an important national celebration, and we're honored to produce custom coins to celebrate the moment. From memorial coins to commemorative coins, even coins for local veterans, we know the impact these small tokens can have.
You will find the best challenge coins on the market paired with an incredible team that will work with you to design the perfect coin. We make it easy! Just fill out our free quote form or email us. We'd be honored to create patriotic challenge coins with you!