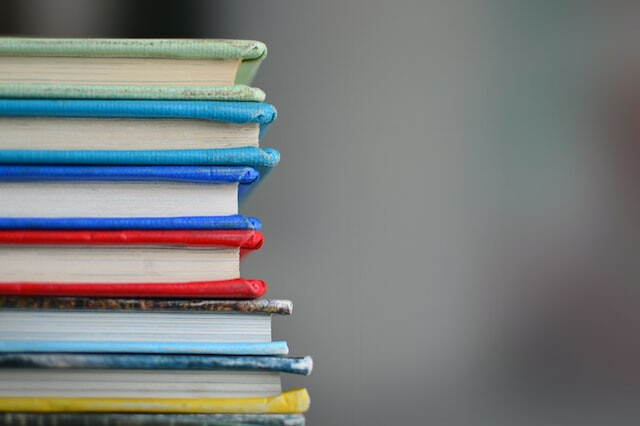 Celebrate Literacy & Reading With Custom Challenge Coins
Encouraging literacy and reading programs worldwide
In an era of technology and modern life, it's amazing that an estimated 800 million adults worldwide lack the most basic literacy skills. Thanks to International Literacy Day and National Read A Book Day, September is about bringing literacy awareness.
International Literacy Day highlights the importance of literary education while striving to provide benefits across the globe. National Read A Book Day urges readers to pick up a book and get lost in a story. It's also a day to inspire others to read books while raising awareness about literacy. Let's find out more about these days and how you can celebrate.
International Literacy Day
On September 8th, the world will honor the significance of literacy. In 1966, the United Nations Educational, Scientific and Cultural Organization (UNESCO) proclaimed this day as International Literacy Day, also known as World Literacy Day. The intention was to remind people worldwide that reading and writing are essential. Reading and writing can help reduce poverty, population growth, and socioeconomic status.
Studies show that the increase in literacy rates will directly impact the future. For more than 50 years, International Literacy Day has sought to raise awareness about the lack of literacy worldwide with the goal of increasing literacy rates globally. Literacy is crucial to the United Nation's Sustainable Development Agenda leading up to 2030. Literacy is essential for developing countries, and International Literacy Day shines a light on those benefits.
National Read A Book Day
Any day is a good day to get lost in a good book, but National Read A Book Day is a great excuse. On September 6th, people are encouraged to dive into a new book and raise awareness about the importance of reading. The first National Read a Book Day took place toward the end of the first decade of the 2000s, though the actual origins are unknown.
There are many significant dates in history relating to books and reading. In 1455, folks around the world were able to read the Gutenberg Bible. The book was the first mass-printed book, produced in Mainz, Germany, by Johann Gutenberg and written in Latin. The first book printed in English was the "The Recuyell of the Historyes of Troye." This was published by William Caxton in 1473 and serves as a translation of the French stories about Troy.
National Read A Book Day is more than just reading. It's also about exploring the benefits of reading, such as lowering stress, improving concentration, and more. Reading a book is a great way to escape the madness of life. Kick back in your favorite chair, enjoy some peace and quiet, and dive into a new story.
Celebrating Literacy
There are many ways to celebrate International Literacy Day and National Read A Book Day. Of course, the easiest way is to pick up some new books and dive right into them. There are many other ways to get involved beyond reading a book. Collect books to donate to schools and underprivileged children. This gives kids the opportunity to improve their skills and become better readers.
World Literacy Day is a great time to inspire people to read. Tutoring and volunteering are great ways to help out too. Head to your local library or school to learn more about their literacy programs and get involved. Volunteering and helping literacy organizations in your area is a great way to observe the day. These organizations facilitate tutoring and growth in literacy.
You can also donate to a literacy cause, start a book club, or explore new authors. Celebrate the day by spreading awareness and making a difference. Why not celebrate reading and literacy with a unique token that honors the special day?
Custom challenge coins are a great way to mark any occasion. Present these meaningful, personalized custom coins to students, faculty, and administration. Reward them for their dedication to literacy and remarkable accomplishments. They can mark special milestones for students, or simply honor literacy.
Custom coins are also great fundraising tools that literacy organizations can sell to help raise money to help the community. These small tokens have significant meaning and remind us how critical reading and writing are in our modern world. Let's work together to celebrate literacy and raise awareness of the importance of reading and writing. Find out more about challenge coin design here.