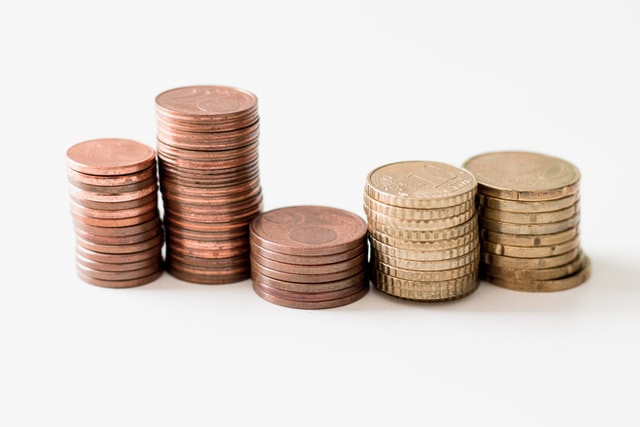 Consider The Details When Creating Custom Challenge Coins
Custom challenge coins have a wide variety of uses. Challenge coins have a special place in military history, and they are highly valued by those who have earned them during...
---
Custom challenge coins have a wide variety of uses. Challenge coins have a special place in military history, and they are highly valued by those who have earned them during their service. Due to their popularity with military personnel, challenge coins have expanded into the civilian world, becoming increasingly popular for EMS services, corporations, and other organizations.
No matter what you are looking to create custom coins for, there are a few important things to consider before placing your order. Maybe you are creating coins for fundraising or for a special achievement. Regardless of how you are using your custom coins, there are a few things to think about.
First things first, consider how your custom coins will be used. Are you looking for a coin that honors someone special? Do you want to create a coin that can be used for team building? Or, are you looking for a custom coin to assist in an upcoming marketing campaign? Each of these situations calls for a different style of challenge coins. Many military challenge coins should be small and lightweight, created to be carried in a pocket or on a keychain. However, a coin that is designed for marketing purposes should be a bit bigger with a unique shape and great details. Once you have determined how your coins will be used, you will be able to better design a coin that fits your needs.
Next, it's important to think about is your budget. Setting a budget for your challenge coins will help you choose what materials and extras you want to choose. If you are looking for high-quality and cost-effective options, we've got you covered. The main factor of the per-unit price is how many coins you order. Many coin suppliers have a minimum order requirement, which will also factor into your total cost. With a full slate of custom options, setting your budget is a great way to help determine custom options for the rest of your design.
Once you have figured out how your coin will be used and your budget, consider the artwork you want to feature. If you already have a logo, design, or image prepared for your coin, you are ahead of the game. Be sure that your artwork is high resolution and prepare the files to deliver to the manufacturer. However, if you do not already have artwork in mind, we can help. Reputable coin providers will have a team of graphic artists and designers who will help you create the perfect artwork to feature on your coin. Your coin's artwork will make a first impression, so be sure to create artwork that gets your point across, no matter what kind of coin you are designing.
Now let's look at the different materials you can choose from. Challenge coins are typically made from a mixed metal base, which is then plated with the finish of your choice. Be prepared to make important decisions, such as using color on your design. It's also crucial to think about the different plating options, such as silver, gold, brass, copper, and more.
Do you want a glossy finish or an antique look? We also offer a brushed finish, which will take any custom coin design to the next level. It's also important to consider what type of border you would like your custom coin to have as well. While these options may seem a bit overwhelming, these choices are easy to make with a little help. A good coins provider will walk you through each step of your design, offering examples to give you a good idea of how your final custom coin might look. Your coin's materials are important, so be sure to create something that will be valued and cherished!
Last but not least, let's talk, "extras." There is a wide range of extras or upgrades that can make your coin even more special. You can turn your custom coins into bottle openers, or you can add extra details like custom cut edges, sequential numbering, translucent enamel, or other additions. You can also turn your custom coins into keychains! No matter what type of coin you are looking to design, custom upgrades add a nice touch and appeal.
Now that you know what to consider before ordering your custom coins, It's time to get started with your order! At ChallengeCoins4Less.com, we know what it takes to create stunning custom coins of all sorts. We've got the experience and a team of graphic artists and designers who will work with you to create the perfect challenge coin for your particular needs.
Designing and ordering custom coins has never been easier.
Get a free quote on your order now, or email us with any questions you have. We'd be honored to help you create custom coins that can be cherished for years to come!