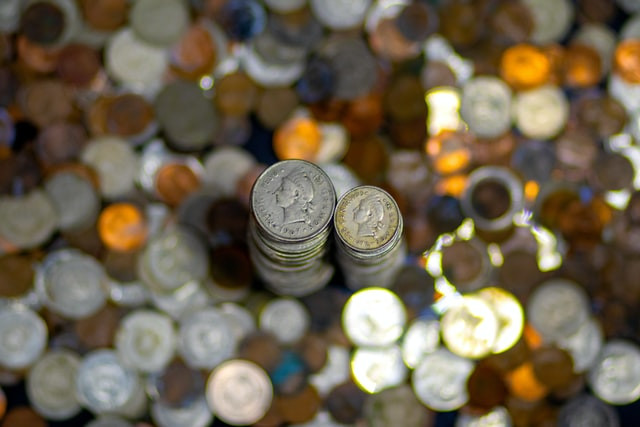 Creative Shapes Make Your Custom Coin Stand Out
Don't forget, custom coins aren't limited to just round shapes
When we think of coins of any sort, we think of circular metal objects. However, when it comes to custom challenge coins, you can create a design in nearly any shape or size. When designing a custom challenge coin, you want your design to stand out.

The goal is to create a work of art that can be presented with pride and passed along. You may already have an idea what you want your coin to say, its size, and the art. A custom shaped coin will enhance the design even more. The classic round coin will always look terrific, but we have some innovative ways to make your custom challenge coin different and unique.
For example, coins in the shape of your state or country can demonstrate your state or national pride. These coins are ideal for military coin designs as well, whether you want to show your roots or even honor the country of deployment.
Another popular choice is shapes that lend themselves to the tools of the trade. No matter what field you are in, there are tools you use on a regular basis. These can be police badges, computers, a sledgehammer, a stethoscope, a telephone and more. The most popular examples of these designs designs can be seen in police, fire, and military coins.

Transportation and related machinery are an excellent shape for Navy coins, Air Force coins, and Army coins. Some of the most popular shapes in these categories are planes, submarines, ships, tanks, and more.
Want to add even more personality to your coin? Create something in the shape of your favorite fictional characters, cartoon characters, famous heroes or other meaningful people or beings. Custom shapes add personality and detail, and adding a familiar design is sure to elevate your coin to new heights.
Animal shapes are also a popular option. Lions, tigers, snakes, and spiders are common shapes for coins, adding a unique, eye-catching appeal. There are many, many options when it comes to the animal kingdom, and they certainly grab our attention.
You can even design a custom challenge coin with a dual purpose. Turn your challenge coin into a bottle opener, a keychain or a belt buckle. There are a number of options for functional challenge coins! If you are looking for creative custom challenge coins, we've got you covered.
At ChallengeCoins4Less.com, we are dedicated to quality products, low pricing, and the best customer service anywhere. We make designing and ordering custom challenge coins easy. Our exceptionally talented team of graphic artists and designs will work with you to design the perfect coin for your specific needs.
We have an array of customizable options, including finishes and diamond-cut edge styles. Custom challenge coins serve the purpose of honoring individuals and groups. We take pride in everything we do, and we stand behind every coin we make with our 100% Satisfaction Guarantee. If you are looking for the best quality custom challenge coins at the best price, look no further.
Ready to get started on your order? Get a free quote on your custom challenge coins or email us with any questions. We'd be honored to assist. Let us show you how easy ordering custom challenge coins can be!