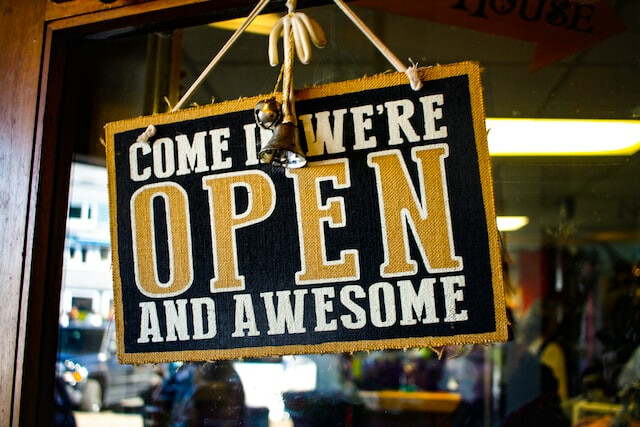 Custom Coins To Boost Small Business Saturday
Can challenge coins help boost your sales on Small Business Saturday? You bet!
The busiest shopping season of the year is upon us. In the times of Black Friday and Cyber Monday, it's easy to forget the neighborhood shops. It's common to overlook mom-and-pop shops in favor of big box stores and online retailers. Small Business Saturday takes place every year on the Saturday after Thanksgiving and emphasizes small businesses where we work, live, and play. Every year, the day serves as a reminder of how many exceptional shopping opportunities we have in our local communities.
The Shop Small movement embraces small businesses and assists them in preparing for customers. The importance of small businesses in our community cannot be overstated. We rely on them to keep our streets bustling and to provide many jobs for our friends, family, and neighbors. By supporting locally owned businesses, you are helping the local economy and finding exceptional products.
Small Business Saturday is a day to celebrate the local community's offerings, and small businesses take pride in their work. Creating custom challenge coins is a thoughtful way to commemorate the day. Embracing the small business movement with custom coins is a fun way for businesses and patrons to engage. Find out more about Small Business Saturday and how you can use custom coins to get new customers and promote your shop.
Challenge Coins For Small Businesses
It is imperative for small businesses to find ways to differentiate themselves from larger companies. Challenge coins have become a popular tool for marketing, allowing businesses to promote themselves with a creative approach. The weight, attention to detail, and personalization make the coins fun and engaging.
Small business coins can be beneficial to small businesses in a variety of ways. Many shops use them to advertise their products and services or reach new customers. Additionally, they promote special events and initiatives such as Small Business Saturday. Promotional items will garner the attention of potential customers and encourage people to return to your shop.
Challenge coins make thoughtful gifts for supporters and customers. Providing them to customers as a thank you is a clever way to show your appreciation. These coins will have your customers speaking highly about your business, enhancing brand awareness. Custom coins also make outstanding discount tokens for future purchases, which make fantastic holiday gifts and stocking stuffers.
Coins make distinguished business cards too. Include information about your shop to raise your presence in the community. Or use these custom tokens to commemorate a special milestone, such as an anniversary.
Unique coins are a creative and fun way to engage with customers. Customize the design with striking details, including a shop logo, slogan, and the date of Small Business Saturday. Limited-edition coins are highly sought after and are an excellent way to create excitement around your brand. They serve as a way to build brand awareness while promoting the Shop Small movement.
It's all about the details when it comes to custom coins. The personalized elements of the coins are what make them remarkable. While the center of attention is a coin's imagery and logo, many other options provide added appeal.
Challenge coins come in custom shapes and a range of metal finishes. Antique finishes have a classic aesthetic, while polished coins shine brightly. Additional finish options include gold, brass, silver, and copper.
Each finish provides a unique look and works well for specific reasons. Polished coins are ideal for clothing boutiques, kids' stores, and gaming outlets, as they garner attention with their shimmer. Antique finishes have a timeless look.
Copper, brass, and antique gold are perfect for vintage shops and thrift stores. Challenge coins are a fun way to draw attention to new products and can be presented as discount tokens for future purchases.
Adding color is another way to make your design stand out. Contrasting and complementary colors accentuate your layout and make all details easy to see. Colorful, detailed coins stand out, which makes them ideal marketing tools for any business. Colorful challenge coins are also well suited for businesses such as candy shops, toy stores, and movie theaters, providing something fun and memorable for patrons.
You can add a custom or diamond-cut edge for an elegant look. Edge options are a terrific way to frame the imagery and text of your design, which will complement the entire coin.
Other notable coin options include 3D designs, coin cutouts, and engraved text. Coin cutouts and 3D designs add texture to any design. You can even turn your coin design into a keychain for a more functional approach. This is a fun and engaging way to promote your business, whether it's an auto repair shop, restaurant, or gym.
Challenge coins will make a lasting impression, promoting and marketing your business in an innovative and exciting way.
History of Small Business Saturday
Small Business Saturday officially began in 2010. The event encourages shoppers to visit small shops throughout the country.
A 2018 survey by the U.S Small Business Administration found that U.S. consumers spent approximately $17.8 billion at independent retailers and restaurants during the day. According to the annual survey, Small Business Saturday has generated $103 billion in sales since it began.
The day focuses on driving business and revenue to America's independent businesses through events and initiatives such as giveaways, raffles, and limited edition products. The SBA provides various services, including access to capital, advocacy, and low-cost training.
The popularity of Small Business Saturday continues to grow. As it continues to expand, businesses look for fun, interactive ways to get customers involved. Challenge coins are a novel way to bring awareness to Small Business Saturday and offer businesses a memorable way to stand out.
Celebrating Small Business Saturday
Small Business Saturday is crucial for local shops and businesses, especially in downtown areas. With the competition of Black Friday and Cyber Monday sales, Small Business Saturday is a day to remind your customers to support small smaller, local shops.
If you're a small business owner, this is a fantastic opportunity to increase your visibility in the community. It's all about showcasing your business to as many potential customers as possible. Custom coins should be part of your overall marketing strategy for the day.
It's important to order early to be sure your custom coins arrive in plenty of time for Small Business Saturday. You should have other promotional items such as balloons, signs, banners and even custom apparel ready to go, too.
Businesses mark the day in many different ways. Some host events, sales, and giveaways. An open house event, publicized in advance, helps bring people in. You can create special products and limited edition items for the occasion. (Hint – Numbered, limited edition coins are perfect for this purpose.)
One-of-a-kind products entice existing customers to visit your business while drawing interest from new customers. Custom coins are a fun item to offer to customers. They commemorate Small Business Saturday and represent the importance of local shops in our community.
Custom coins have significant reach, thanks to their attention to detail and eye-catching designs. Get inventive and celebrate the day with something unique and fun.
You can personalize challenge coins to spread a message, or present them as discounts for future purchases. Present them to each customer with a purchase or pass them to each patron that visits your shop.
If you have individually numbered coins, you can use them to raffle off a product or service from the store. Set a token price for the coins, say $1 each. Toward the end of the day, draw one number and the winner gets the prize. Even those who don't win can keep the coin as a reminder of your brand.
Small Business Saturday is a time for small shops across the country to stand out. Challenge coins provide a fun, exclusive way of doing so. They are an excellent way to build excitement among employees too. They're sure to enhance any brand or business.
The weight, feel, and creative nature of custom coins are memorable, boasting impressive designs that will influence customers, clients, and patrons of all businesses. It's a time to give people something to remember you by, and a well-designed challenge coin will do just that.
Remind people of the importance of shopping at small businesses and create a challenge coin that will benefit your business and your customers on Small Business Saturday. Learn more about designing custom challenge coins and start creating your own.