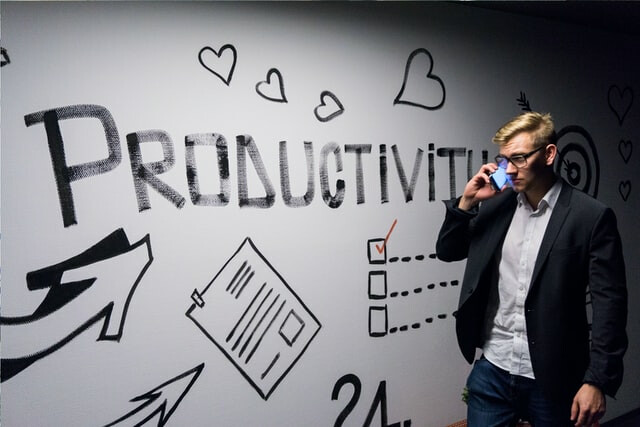 Form and Function! Purposeful Ways To Use Custom Challenge Coins
Challenge coins have many potential uses
The most common reason challenge coins are created is to signal membership to an organization or a group. Challenge coins are custom-made and presented to honorees to confirm membership. They are also used to honor accomplishments, goals, and rewards for a job well done. These small metal tokens typically include objects or details relevant to the organization they represent. Challenge coins include emblems, logos, insignia, slogans, dates, and other elements while crafted from a variety of metals.
At ChallengeCoins4Less.com, we specialize in challenge coins, and we produce top-quality products with pride. Through the years, we have produced challenge coins of all sorts in an array of sizes, shapes, and subject matter.
While challenge coins are typically presented to members of specific groups and organizations, they are also an excellent tool for team building, rewarding outstanding performance, or celebrating milestones. They can also be passed out for exceptional work in a specific field or even as a thank you to customers and clients. Challenge coins are also ideal for commemorating special events, becoming unique keepsakes and collector's items. Even the corporate world uses challenge coins, producing exceptional designs made to motivate employees while fostering a positive work environment. While small in size, challenge coins will play a significant role for any company, business, or organization. Read below for a handful of purposeful ways to use challenge coins.
Job Fairs & Trade Shows
Businesses, brands, and corporations of all sorts use job fairs and trade shows as a way to market and network. Representatives are on hand to speak, grow, and learn, and companies give out all sorts of unique items to be remembered. Challenge coins can help! Instead of a pen, a key chain, or a t-shirt, why not give something memorable and unique? Challenge coins may be used as a promotional tool during these events, providing a weighted, tangible item that includes information about your brand. A memorable gift that is meaningful and informative will go a long way for any company. Include relative details and images, and make sure to engage those who receive them. Get creative and be remembered!
Marketing
Promotion and marketing are essential for any business. Custom coins are a great way to be remembered. Challenge coins are a great way to showcase any business while also a novel way to say "thank you" to customers, suppliers, and patrons. They are also ideal for motivational awards, providing memorable and valuable recognition for a job well done. A coin can spread the word about your brand with the right composition. They may be used to increase public awareness and may also be sold as fundraisers for nonprofit organizations and public agencies. Challenge coins are more than something to carry around in your pocket. They are great for commemorating major accomplishments, anniversaries, and more. Think outside of the box and use challenge coins as a way to spread the word!
Memorials
There are a multitude of ways to use challenge coins, but they are especially great for memorials. Coins are a distinct way to pay tribute to people, notable achievements, milestones, and more. Coins are a tangible item that will be cherished for years, displayed, and spoken about with pride. The flexibility of challenge coins allows you to design exactly what you want, offering the perfect tribute from those who know. Challenge coins can be customized to your liking, including meaningful and vital details. You can also choose to add color to your coin or an epoxy coating for a smooth and sleek look. With a full range of metal styles and other options to choose from, you are sure to make something outstanding or simple. The choice is yours. They may even be turned into medallions with a medal ribbon attachment. Design something that will be remembered!
Awards
Challenge coins may have gotten their start in the military, but they have expanded further than imagined since then. These days, companies and corporations use them as awards and rewards for a job well done. Ribbons, trophies, and medals are fun, but a coin has heart and value. A unique coin is a different way to honor individuals for their contributions. Everyone likes to be acknowledged for their work, and employee recognition is vital for happiness, retention, and the long-term success of an organization. A great way to express your gratitude is with a uniquely developed coin. Create coins for reaching goals, finishing big tasks, or working on a particular project. When an employee does something deserving, show them they are appreciated!
Thank You
Challenge coins are great for marketing and promotion, as well as memorials and awards, but they are also a great way to say "thanks." Thank you cards are thoughtful, but a thank you challenge coin will go much further. A well-designed coin will be remembered for years to come, and people will have something amazing that they can hold on to with pride. Say thanks incredibly!
Whether you are looking to reward employees for a job well done or trying to find a new way to market your business, we will help. At ChallengeCoins4Less.com, challenge coins are what we do best. For over fifteen years, we have specialized in custom challenge coins, devising corporate coins, military challenge coins, commemorative coins, and more.
Need an exceptional coin for a particular event? We've got you! We are dedicated to top-quality coins and high-quality materials. Our team of artists will work with you to devise a custom coin that is not only original and unique but also eye-catching and meaningful. With creative artwork and high-quality materials, our challenge coins are among the best in the business. Designing challenge coins has never been easier. All you need to do is fill out our free quote form, and we will get to work on a free digital proof. To find out more about our challenge coins, give us a call toll-free at 1 (855) 272-8451 or email us. We are here to help!
---
Jesse Daugherty
Blogger
Hello, I'm Jesse Daugherty, a music enthusiast, sports aficionado, and an avid supporter of the arts. I'm a writer and content creator. For the past 5 years, I've shared my knowledge of custom challenge coins and other promotional products, exploring their designs, meaning, and purpose.