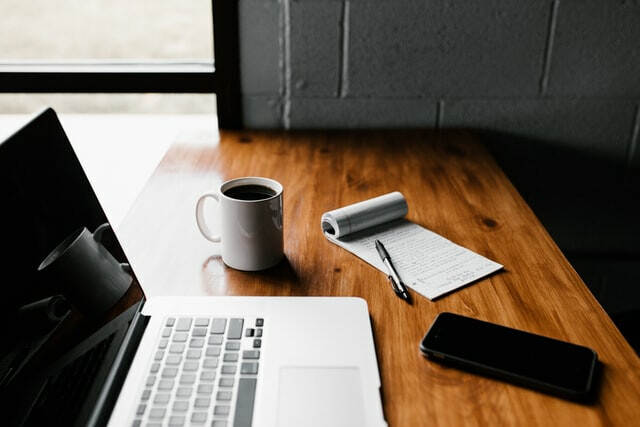 New Year, New Custom Challenge Coins!
The new year means new opportunities
Challenge coins are custom coins that tell a story. Every coin is different, and each one represents something special to its recipient. At ChallengeCoins4Less.com, we love taking your ideas and transforming them into cherished mementos. Over the past few years, challenge coins have grown in popularity. What was once an honored tradition for the military has become popular among firefighters, police officers, and more. Even businesses, brands, and companies are using challenge coins, doing so for many of the same reasons they do in the military. We have been in the business for fifteen years, and we have produced custom coins of all kinds. We've produced military challenge coins, corporate coins, and challenge coins for fire and police departments all over the country. It's a new year, and we are excited to create new challenge coins of all sorts. Let's take a look at a few of our most common challenge coins to kick-off 2022.
Military Challenge Coins
Military challenge coins have a long-standing history. They are created for various reasons, including commemorating milestones, accomplishments, and goals. These iconic coins are presented as gifts to members or issued as rewards, honoring bravery, sacrifice, and integrity. Each branch has its own custom coins and its own unique way of presenting them. Army coins have a history that dates back a full century to the original Army Air Corps. Challenge coins got their start in ther Air Force and become keepsakes to those who receive them. Navy challenge coins are fairly new, though they are a favorite for many military service members. The Marines have their own challenge coins, as do members of the Coast Guard. Military challenge coins started early in the 20th century and remained an important part of military life. Challenge coins are even used by the President, often presented to dignitaries and special guests of government agencies as a sign of respect. Military challenge coins are special and unique. They are given out to different units and battalions, used to build camaraderie and foster team building. We know the importance of military challenge coins. They represent service to the nation and honor those who have served.
Firefighter & Police Challenge Coins
Firefighter and police challenge coins are much like the classic military challenge coin. They are presented as a token of appreciation and represent the bravery and courage of the recipient. Firefighter challenge coins are typically created using logos and insignias specific to their field. Traditional symbols include hooks, ladders, helmets, bugles, and the Maltese cross. More creative designs include detailed imagery and text that relates to a particular station. Some fire chiefs opt for custom-shaped coins or depict a specific shift's mascot or motto. Some are even created coins for each fire engine at the firehouse, choosing different color variations and other options.
Like firefighter coins, police challenge coins honor the dedication and sacrifice that police officers display every day. Custom coins are used to recognize that commitment, just like custom coins carried by military members. Challenge coins became popular when discharged members of the military began joining forces around the country. The military tradition was passed on, and police coins are typically presented for many of the same reasons. Police challenge coins feature common iconography with the profession, such as badges, blue line flags, or a bust of St. Michael. Many police challenge coins feature 3D molding, which adds depth to the design. Challenge coins are also a great way to commemorate special officers, locations, or events. Custom coins have become a tradition of police officers just like they are to honor our soldiers.
Corporate Coins
In many of the same ways they are used by the military, firefighters, and police officers, challenge coins have made an impact on the corporate world too. Custom coins are being used by companies to show off their accomplishments and achievements. Ideal for celebrating milestones, anniversaries, or a job well done, custom coins are even being used as a marketing and promotional tool. Businesses spend a lot of money each year on marketing and continue to look for a new way to do things. Custom challenge coins have a long-lasting effect that is better than t-shirts, pens, or golf balls. These items are often tossed away, but providing tokens of appreciation leaves a lasting impression. Corporate challenge coins can be given to employees and clients and commonly feature the company's logo and slogan. Custom coins are a great way to show employees that they are valued. A well-designed coin says "thank you" as no other promotional item can. They are even a great gift for your clients as a show of appreciation for their business. Pass them out in the community and positively reinforce your organization. Use them to enhance your brand's awareness; custom coins are great for so many reasons!
At ChallengeCoins4Less.com, we are a U.S.-based company that produces some of the highest quality challenge coins on the market. We are committed to offering the finest quality challenge coins, the lowest prices you will find anywhere, and the best customer service in the industry. We offer free design and revisions, meaning we never charge for the design process. Our challenge coins come with shipping to any address in the continental United States, and we are not satisfied with your order until you are. Ordering challenge coins is easy and affordable, no matter if you need one hundred coins or one thousand. The price you quote is the price you pay, and we only use the highest quality materials. With nearly twenty years of industry experience, we know how to make any design look its best. Call us toll-free at (855) 272-8451 for more information. You can also email us or get a free quote on your design today. It's that easy!