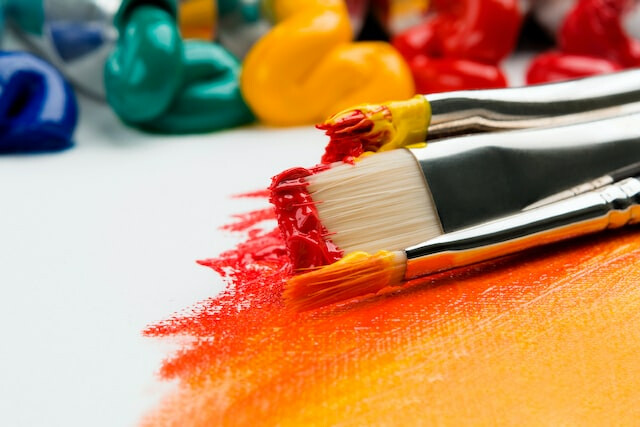 Optimizing Design Details For Custom Challenge Coins
The perfect custom challenge coin is something the recipient will want to keep for years to come. Creating a custom challenge coin is easy, though the process can seem a...
---
The perfect custom challenge coin is something the recipient will want to keep for years to come. Creating a custom challenge coin is easy, though the process can seem a little daunting with all the options you have to choose from. With a little information, it can be fast and easy.
Challenge coins are small tokens presented as rewards and recognition. They honor and commemorate special events, locations, people and more. There are many types of challenge coins, including 2D and 3D coins, military challenge coins, police and firefighter challenge coins, honor coins, and corporate coins. Each type of custom challenge coin has its own look and purpose.
The first thing people notice about challenge coins is the art and design details. These elements are the central design of any challenge coin. These memorable details are the difference between a good challenge coin and a great one. Fortunately, with just a little forethought, it's easy to create a great one.
Custom challenge coins are unique keepsakes, so why not create something remarkable? Let's discuss how to get the most out of your challenge coin.
Types of Challenge Coins
Custom challenge coins are a tradition in the military and have expanded to police and fire departments, government agencies, businesses, and brands. As a staple of military life, challenge coins recognize hard work and dedication, honor promotions, and serve as unforgettable tokens of special missions and more. They are used in many of the same ways outside of the military.
Businesses and corporations honor their employees with custom coins and design them as unique marketing tools. These different roles affect the attributes and features of each coin. Corporate coins can look quite different than military challenge coins.
Commemorative coins honor everything from anniversaries, events, and other noteworthy occasions, while some honor coins recognize notable achievements, milestones, and accomplishments.
You can enhance the aesthetic of your design with 2D or 3D challenge coins. Now that you understand the types of challenge coins, let's discuss the art, text, and other details.
The Art
A well-designed challenge coin stands out because the layout is balanced and thoughtful. The artwork, imagery, and text provide information about what the coin represents.
Choosing those components and arranging them perfectly will make any challenge coin impressive. The artwork and imagery is the first thing people notice. The elements you include should represent the purpose of the coin. Logos, emblems, characters, and insignia are all perfect options.
Before we go any further, what about 2D and 3D coins? A 2D coin has two levels, one level raised over a recessed level. A challenge coin with 3D features has unlimited layers of raised and recessed detail, allowing realistic depth on the coin's surface
Simple illustrated art and text heavy designs are best suited for 2D coins. Flags, emblems, and non-textured color logos are ideal for 2D challenge coins. Images based on actual objects are great when designing 3D challenge coins. Buildings, highly-detailed art, and complex logos are all great options for 3D coins.
Other details, including the border, font, and edges of your coin, are essential too. Borders with text or accent features will further enhance the artwork and drive home the coin's purpose.
The font you select is another key feature of a well-designed coin. Choose something legible and clear that fits the rest of the coin.
For 2D coins, simple fonts are best, while 3D coins work well with intricate and elaborate font options. The edge of your coin can be customized too. This adds texture to the design and can further accent all of the other elements on the front and back of the challenge coin.
Keep the size of your coin in mind. You should arrange your composition with enough space for each element. Too many details will look cluttered and messy. Too few will look sparse and barren.
Tips For Well-Designed Challenge Coins
Now that we've discussed the characteristics of custom challenge coins, let's look at a few important tips for making something memorable. A challenge coin should tell a story and have meaning to the recipient.
Why are you making the coin? Is the coin honoring a special event? Will it be presented as a reward or to celebrate a significant milestone? Are you creating custom coins for friends and family? Design something that has a message and will be carried with pride.
Be thoughtful when it comes to the concept of your custom challenge coin. Think about the emblems you want to include, collect content and create a few different iterations. Think about the fonts you want to use and the color scheme of your design. Challenge coins are more than just a coin with a simple logo. Get creative and explore all of the options for your coin. Each element should reflect the concept, from the artwork to the plating style, the font, and the finish of the coin.
Your artwork will significantly influence the final look of your coin. It's important to use high-quality vectored artwork for your design. While we can turn any sketch, idea, or concept into a challenge coin, the better your starting artwork is, the better the results. High-quality artwork is easier to scale in size to ensure that all colors and features are perfect. The clearer your artwork, the sharper the coin looks after production.
The details of any challenge coin are what make it unforgettable. Knowing how each part works together makes it easy to create the perfect custom challenge coin.
Consider who will be receiving the coin and why. Your challenge coin should tell a story with its imagery and text. Create a design and explore different options, including artwork and fonts, before making a final choice. Ensure that all of the components relate to each other and that the layout is clear and concise.
Custom challenge coins are a perfect way to honor special ceremonies, celebrate major milestones, and recognize memorable moments. Let's work together to create something unique. Find out about custom challenge coin design and start creating your own today.