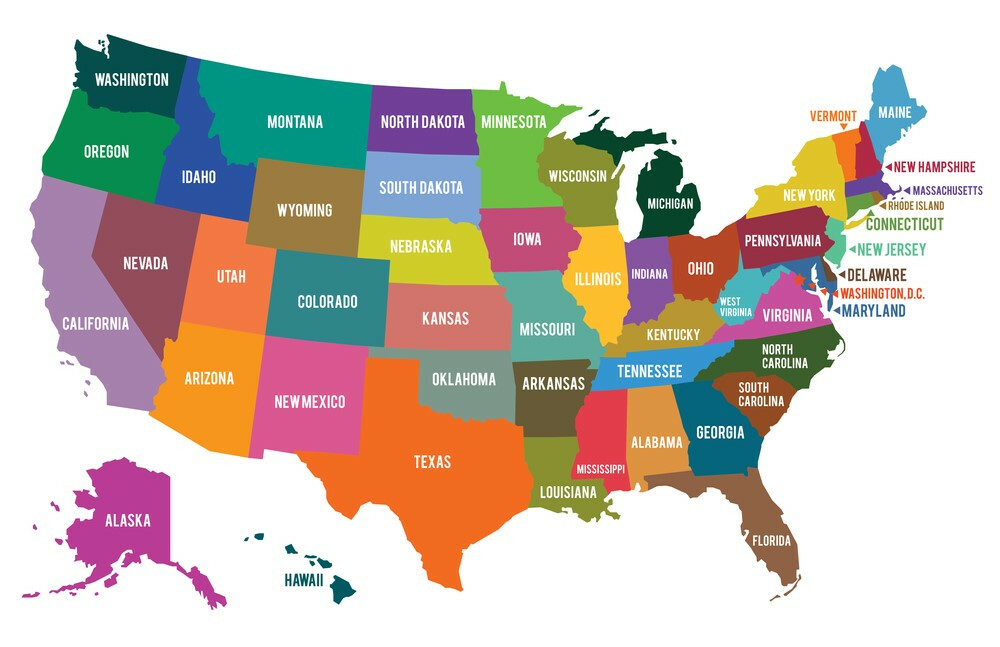 Show Your Pride with State-Shaped Challenge Coins
Show your civic pride with challenge coins in the shape of your state
Whether in a big city or a small rural community, you can find civic pride anywhere. From Maine to California, folks take pride in their hometowns and home states. Residents show their pride in various ways, including hats, shirts, and custom challenge coins. Challenge coins are an ideal way to showcase your civic pride, and the best part is that you have complete creative control over the entire design.
Custom challenge coins come in any shape or size you can imagine. We've created challenge coins of all sorts, and some of the most outstanding designs are those modeled after our states. Making something outside the typical shapes is fun and lets you get more creative with your design. There is nothing like a custom-shaped coin that looks like your home state and honors civic pride.

State Challenge Coins
Taking pride in your hometown or state is popular just about everywhere. Politicians and state officials often create state challenge coins as a unique token of appreciation to staff and supporters. They honor everything from election campaigns to completion of projects, or even can be used as holiday gifts. Official state challenge coins are great, but civic pride isn't just for those working in government. Folks order challenge coins to commemorate special occasions and infuse their design with elements representing their home state.
Our states' beauty and history inspire many of the challenge coins that represent them. Including elements representing your state is a novel way to personalize any design. Include the image of your state seal or other details, such as the state bird or flower. Or, get creative and design a custom challenge coin in the shape of your state.
State-Shaped Challenge Coins
Challenge coins are typically round, though custom cut coins can garner more attention. We've seen everything from shields and weapons to coins shaped like puppy paws.
State-shaped challenge coins are always a popular option. States with distinctive shapes, such as Florida, Texas and California, make impressive designs that stand out. But, we can create custom challenge coins in just about any shape you can think of.

State-shaped challenge coins have more personality and detail, adding to their appeal and charm. You can also opt for cut-out designs on round coins. These medallion-shaped features have a section cut out of the center. Use this space to create a state-shaped cut-out for more texture. The cut-outs create a distinctive shape with the negative space, allowing you to use the state's silhouette as the central design element. There are plenty of choices when customizing a challenge coin, so choose wisely.
Designing A State-Shaped Challenge Coin
When designing a custom challenge coin shaped like your home state, there are a few things to consider and a bevy of coin options to choose from. Keep in mind what sets your home state apart from the rest. Include references to your state's history and culture to make your coin more meaningful.
Add details such as state flags, animals, or sports teams for a personal touch. Don't be afraid to add your unique elements. Adding color or 3D artwork will make your coin stand out and also bring attention to the purpose of the coin.
Keep the size of your challenge coin in mind. Small coins won't showcase finer details and intricate art as well as larger ones coins can. Logos and emblems on smaller coins can be hard to see and can become overshadowed. A larger coin will help people immediately recognize your coin's shape and artwork.
State-shaped challenge coins are a memorable way to represent your home state and everything that makes it extraordinary. These coins are meaningful and striking, boasting details of each state's history and what makes each one special. Learn more about challenge coin design, and let's start designing the perfect state-shaped challenge coin.
---
Jesse Daugherty
Blogger
Hello, I'm Jesse Daugherty, a music enthusiast, sports aficionado, and an avid supporter of the arts. I'm a writer and content creator. For the past 5 years, I've shared my knowledge of custom challenge coins and other promotional products, exploring their designs, meaning, and purpose.