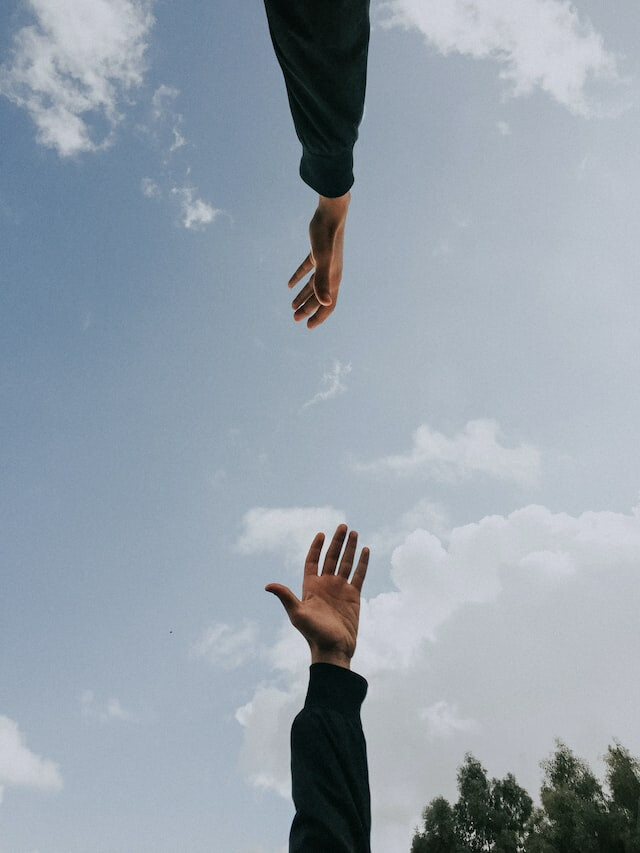 Suicide Awareness Month Challenge Coins
Raising awareness of suicide prevention and resources available to those in crisis
If you or someone you know is struggling or in crisis, help is available. Call or text 988 or chat 988lifeline.org to reach the 988 Suicide & Crisis Lifeline. You can also text 741741, which is especially suited to veterans' needs.
September is National Suicide Prevention Month. It's also known as Suicide Awareness Month, and the goal is to shine a spotlight on something often not spoken about. Suicide affects family and friends long after the loss of a loved one. On average, there are 130 suicide attempts per day, and suicide is the 12th leading cause of death in the United States. Many of those who commit or attempt suicide suffer from depression.
National Suicide Prevention Month aims to bring attention to suicide and access to treatment for depression. Talking to someone or seeking professional help from a counselor to treat depression can decrease suicidal action. Take the time to reach out to loved ones. Suicide is a tragic end and one of the fastest-growing problems worldwide.
Suicide Prevention Awareness Month works to bring attention to the topic and encourages people to get involved and educated on how to prevent it. National Suicide Prevention Month also focuses on reducing social stigmas while encouraging positive dialogue and engagement.
September is a time to find out more about suicide provention and take a proactive approach to raising awareness for the cause. Let's work together to mark the day and support those struggling.
Suicide Awareness Month History
Suicide has been a part of human history since the beginning. While suicide was not unheard of in the past, people opened up less due to the stigmas surrounding it. While times have changed, in some parts of the world, suicide is still considered to be a criminal act.
In 1951, crisis hotlines in England provided callers with help from trained volunteers. These hotlines spread throughout different English-speaking cities over the next two decades. In 1958, the first suicide prevention center opened in the United States. The U.S. Public Health Service funded the center in Los Angeles, and many more popped up nationwide.
The U.S. Substance Abuse and Mental Health Services Administration established the U.S. National Suicide Prevention Lifeline in 2005. The federally funded hotline offers support 24/7 for those in distress. National Suicide Prevention Month was officially designated in 2008 by the National Alliance On Mental Illness. In 2014, the World Health Organization released the first global report on suicide prevention.
Every September, organizations across the country work to raise awareness of suicide and its effects on friends and family by supplying valuable resources for those who feel they cannot speak to others. By educating people about suicide, the warning signs, and prevention, these organizations can help prevent suicide from happening. September is a time to reach out and help others, and it's also an opportunity to stop and assess yourself and those around you. Talk to your friends, family, and loved ones, lend a helping hand, and help increase awareness about this important issue.
Observing Suicide Awareness Month
The best way to observe National Suicide Prevention Month is to learn about suicide prevention and help others. The National Alliance On Mental Illness is a great place to start.
You can also learn about suicide prevention and some important factors for offering hope and helping someone in need. Learn more about the risk factors for suicide, volunteer your time at a local charity or nonprofit, or donate to a national organization. Donations help deliver funds to make essential resources available to those who need them.
Extend a helping hand to those around you and express support. Hold honest conversations without National Suicide Prevention Month and check on yourself too. Building a solid support network and staying connected with the community are excellent ways to observe the month.
There are many ways to bring attention to the cause, including hotlines, pamphlets, and even items such as custom challenge coins.
Suicide Awareness Challenge Coins
Custom challenge coins are a unique way to spread awareness for nearly any cause. Challenge coins are small enough to carry but big enough to garner attention. These informative tokens provide meaningful information such as hotline numbers and other information for education and prevention services.
Suicide Awareness Month challenge coins are fantastic fundraisers that bring attention to nonprofits and other organizations. Present them to donors as a special thank you, or sell them to raise funds for needed resources.
One particular coin worth noting is one created by the Center for Suicide Awareness. The coin includes details and information about the HOPELINE, including the number 741741, which provides 24-hour support for veterans. These custom coins are familiar to veterans and are an excellent way to raise awareness about important mental health resources. The coins were presented to police departments to hand out to veterans in crisis.
Custom coins may be small, but their meaningful details have a lasting effect. We can help you create the perfect custom coin design.
According to the Centers for Disease Control and Prevention, over 45,000 Americans died from suicide in 2020. In the same year, there were an estimated 1.20 million suicide attempts. Use National Suicide Awareness Month as a way to get involved.
With increased access to prevention resources, removing the stigmas, and addressing mental health concerns, we can help those who need it the most. The National Alliance On Mental Illness is a trusted resource. The organization is an alliance of more than 600 local affiliates and 49 state organizations that bring awareness and offer support and education.
Other organizations such as the American Foundation for Suicide Prevention and the International Association for Suicide Prevention, also provide help and resources for those who need them. There are also organizations that work with veterans for suicide prevention.
The U.S. Department of Veterans Affairs' 'Reach Out' campaign highlights programs and assistances for veterans. The initiative raises awareness of the mental health resources available for Veterans. Reach Out emphasizes how to help prevent veteran suicide and finding the right resources. You can help and do your part for National Suicide Prevention Month through these organizations.
You can find support for someone struggling and help make a difference in the lives of Americans with mental health conditions. Learn more about mental illness and suicide, and give back to your community. If you know someone that needs help, pass along the National Suicide Prevention Hotline at 988.

Custom challenge coins are a small way to help this growing problem, but they do have a benefit. We can help you create a memorable challenge coin with a message. Find out more about designing custom challenge coins.