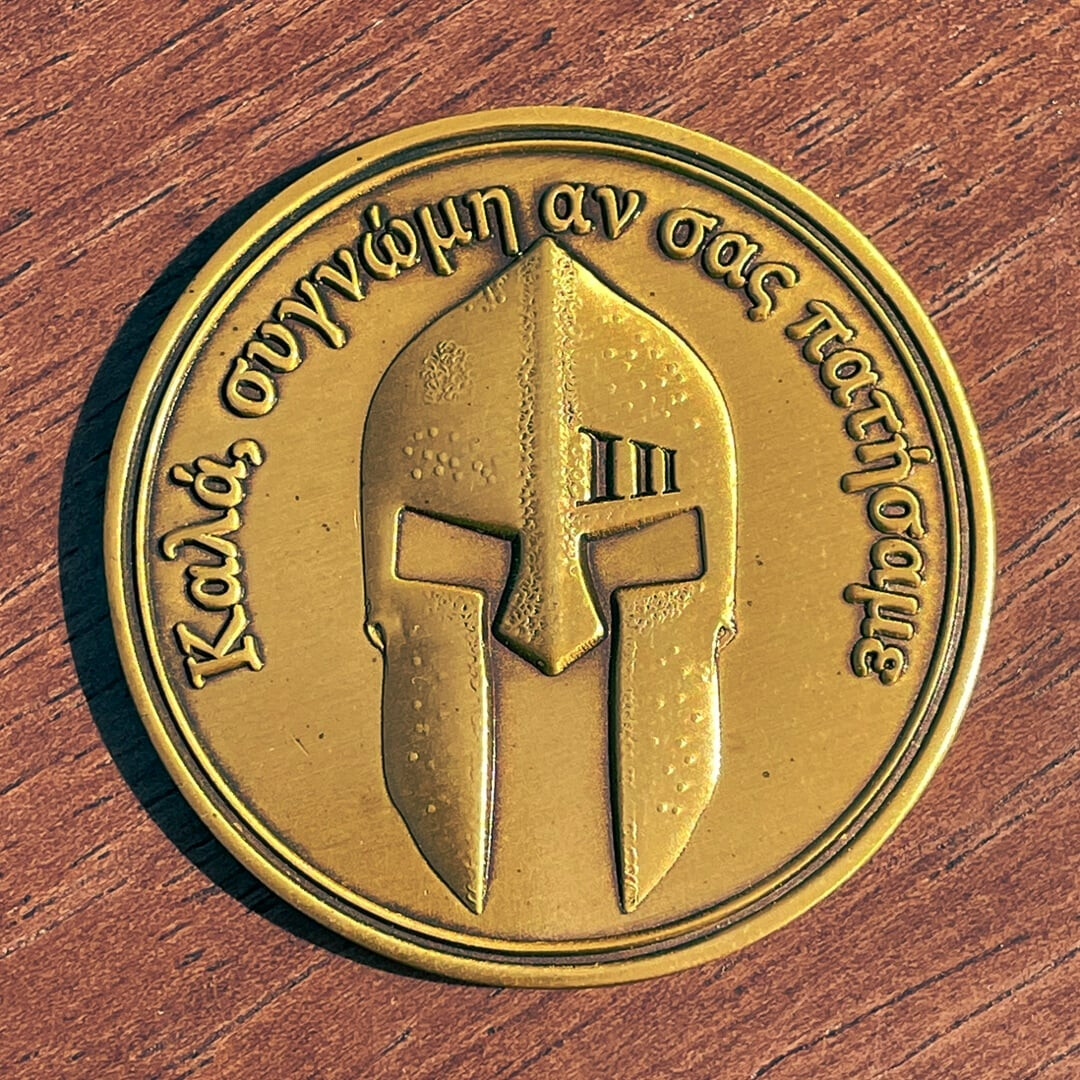 The Many Roles Of Challenge Coins
Custom challenge coins have expanded beyond their military origins and are popular in the civilian world as well. .
Custom challenge coins are made for a variety of reasons and purposes. What started as a military tradition has evolved into something much bigger. While they are a key aspect of military life, challenge coins have found their way into the civilian world, used by businesses, brands, companies, organizations, and individuals for several reasons. They are presented as an honor of dedication, sacrifice, and commemoration in the military. Though they have expanded far outside the military, their purpose is the same. Challenge coins are being used to recognize hard work and notable achievements, offering a unique and tangible reward for a job well done. Today, we look at the many different roles and purposes of challenge coins.
The history of the challenge coin is quite interesting. Their origin can be traced back to ancient Roman times. Roman soldiers were paid for performing well on the battlefield. Soldiers would receive a day's pay for their work, though they would also receive a separate, particular coin as a bonus. The "bonus" coins became keepsakes that Roman soldiers would carry as a memento of their work and battles. Since then, challenge coins have been a part of military tradition, though evolving drastically through the years. The challenge coins that are used today got their start in the early 1900s as World War I came into fruition. A wealthy lieutenant had solid bronze coins produced and presented them to each member of his squadron. The coin was worn in a small leather pouch around each member's neck. One member was damaged during a mission, forcing the pilot to land behind enemy lines. He was then captured by German forces before escaping and sneaking across the front lines and into Allied custody. After being discovered by French soldiers, the small coin in his leather pouch helped prove his identity. After recognizing the squadron emblem on his challenge coin, French soldiers returned the pilot to his squadron. Challenge coins grew in popularity during World War II and Vietnam, with coin designs changing throughout their time. Now military units around the world design their own custom challenge coins. The coins are presented as a way to build camaraderie recognize accomplishments, promotions, and other achievements.
Though challenge coins have expanded outside of the military, their roles and functions are generally the same. Businesses, brands, and companies are using challenge coins to recognize the hard work of their employees and staff. Service coins and safety coins are also popular. Service coins are used to identify the commitment and accomplishments of employees. They are also great for employees that are retiring. Safety coins are perfect for safety companies or those with strict rules about safety. These memorable gifts are presented to those who learn safety training programs and uphold those requirements in the workplace. Challenge coins can also be used to recognize excellence in the workplace. People enjoy being recognized for their work, and challenge coins are a unique way to praise excellence. These coins are presented to high-performing staff members and can be used in different industries or for special occasions. Thank you coins are also becoming popular for businesses and companies. Challenge coins can be presented to your staff or even clients, customers, and vendors as a thank you. Memorable and meaningful, challenge coins hold weight that other "thank you" gifts don't. Why not give something special that can be held and displayed with pride?
Of course, when it comes to an eye-catching challenge coin, it's all about the design. But, the best part about challenge coins is that you are in complete creative control. A well-designed challenge coin should tell a story. Whether you are honoring a remarkable accomplishment, occasion, or event, your coin should feature details that relate to your point. For example, if you are celebrating a special milestone for an employee, feature pertinent dates and other text. For safety coins, include elements and items that relate to safety. Firefighter coins typically have tools of the trade such as ladders, hats, axes, and more. Get creative! Challenge coins can be created in virtually any shape or size. You can also add color for a pop that is sure to stand out among the rest. If you are unsure of what to include, we can help!
At ChallengeCoins4Less.com, we have produced top-quality challenge coins for nearly twenty years. We understand the benefits and impact that custom coins can have. Whether you are looking for military-inspired coins, corporate coins, or something special for your friends, we can help. With our experience, a team of talented designers and artists, and a dedication to outstanding customer service, we have produced coins of all sorts. Do you need a challenge coin for an upcoming event? No problem. Are you looking to stand out at the next trade show? Easy. We will work with you through every step of the process to ensure that you get the perfect challenge coin for your specific needs. Designing and ordering challenge coins is easy, too. Get started with our no-obligation free quote form, or you call us at 1 (855) 272-8451 or email us. We're here to help!
---
Jesse Daugherty
Blogger
Hello, I'm Jesse Daugherty, a music enthusiast, sports aficionado, and an avid supporter of the arts. I'm a writer and content creator. For the past 5 years, I've shared my knowledge of custom challenge coins and other promotional products, exploring their designs, meaning, and purpose.