The Many Uses Of Patriotic Challenge Coins
Jesse Daugherty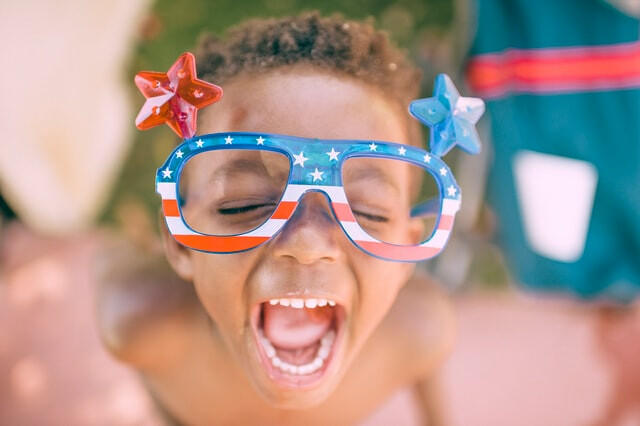 Challenge coins are an essential part of military tradition, much like patches. They are a source of pride for soldiers who receive them special acknowledgments for exemplary work and dedication. In recent years, civilian organizations have adopted challenge coins, used in various ways but still utilized to commemorate special milestones, achievements, and more. Challenge coins have also become a popular way to observe patriotic holidays such as Memorial Day, Flag Day, Independence Day, and Veterans Day. And to show your patriotism wherever you go. Challenge coins can be customized and provide a range of flexibility when it comes to design. Create a coin that reflects your patriotism, honor the nation, the American flag, or the armed forces.
Challenge coins have been used to build camaraderie and honor soldiers since Roman times. Since then, they have evolved and are still applied in many of the same ways. Challenge coins are used to reward excellent service and honor notable achievements. They are also employed by firefighters and police officers, even non-profits and other organizations to show their pride and patriotism. The prevalence of challenge coins has grown exponentially since World War I. These days they are still an essential part of military tradition, though they are being used outside of the military to show support. They have even become collector's items, popular for veterans, friends, and family.
For anyone in the U.S. Air Force, Air Force challenge coins are highly sought-after. The most significant being the Airman's coin, which is presented to those who successfully complete Air Force Basic Military Training. The special memento is presented at its own ceremony that marks the end of 8.5 weeks of intense training. It serves as a reminder of the transition from trainee to Airman. While an Airman's enlistment will feature more milestones and more challenge coins, the satisfaction of the Airman's coin is something special that is cherished.
Army coins are steeped in tradition and history. They are widespread throughout all ranks, and unit coins are common for soldiers in a particular squad. Army coins are produced to show soldiers that their hard work and determination doesn't go unnoticed. They are a keepsake that must be carried at all times and typically handed out in a secretive manner. Each challenge coin represents a milestone during their military career, and most will be different for every individual soldier.
Navy challenge coins are an icon and represent special moments for every sailor. They are used to promote camaraderie and a sense of belonging, from SECNAV down to the newest sailor. Navy coins are often produced for specific deployments, missions, and ship assignments. They have become a staple to commemorate the Navy's vital role in protecting our country. As with other military challenge coins, they are presented in a low-key fashion via handshake. They are held in high regard, cherished, carried, and displayed with pride. Some are even passed down to family members as heirlooms.
When it comes to popular and sought-after challenge coins, nothing rivals the Presidential Challenge Coin. The tradition of presenting challenge coins is well-established, though there are no formal rules. Presidents typically design their coins however they like, giving them to anyone they would like.
For example, President Clinton, a collector of coins, displayed a collection he had collected from service members. The display was even featured in one of the official portraits of the former president. President George W. Bush enjoyed presenting challenge coins, often handing them out to family members of soldiers killed in action. President Obama was also a fan of the tradition and was photographed handing coins to the soldiers guarding Air Force One or Marine One. The exchange was subtle and discreet, presented through a "secret handshake." President Trump created his own design and was even given a challenge coin by Vice Admiral Dave Johnson.
Each president has their own traditions, though some break from the custom. These coins are commonly awarded to military personnel, dignitaries, and the family of service members.
Custom coins have become a unique way to remember someone or something important. Plaques, banners, and other items are great, but a challenge coin has a value that will last a lifetime. Commemorative coins are looked at with pride, created to be worn, displayed, and carried with honor. They are a fantastic way to remember loved ones killed in action, though they may be made to honor the exceptional achievements and accomplishments of those still with us. Challenge coins are also perfect for honoring veterans for their dedication and loyalty. Recipients take pride in these tokens of appreciation and will look fondly on them for years to come. They can even be created for friends and family of military members, including spouses. Military life will be challenging for family members. From living on base to frequently moving, the stress can take its toll. Challenge coins are made to honor those who work so hard to keep the family close and happy. It's great to show appreciation, and we all enjoy being rewarded with something special.
Challenge coins have even made their way into the media. Over the past decade or so, challenge coins have been seen in several TV shows, movies, and more. This has led to higher public interest while enhancing the benefits and notoriety of challenge coins.
In 2009, NBC Nightly News did a special report on challenge coins and even showed the secret handshake delivery. The report concluded with then-anchor Brian Williams showcasing his entire collection of challenge coins he collected through the years.
Challenge coins also appeared in the 2002 Novel by James Rollins, "Amazonia." The CBS series "JAG'' featured a challenge coin that was used to determine an important end to the show. With the flip of a coin, the show's two main characters decided which one would resign their military commission once they married. Two spin-offs from "JAG" have also used coins as a vital part of popular episodes.
They have even made their way to the big screen, appearing notably in the Tina Fey film "Whiskey Tango Foxtrot." Fey's character is offered a coin by a Marine Commander. These moments have expanded the acclaim of challenge coins, and people are more aware of them now than ever.
These are just a few ways that patriotic coins have been utilized. They are also used by civilians and veterans alike. Custom coins are a great way to show your patriotism and pride in your country. The best part is you can design them exactly how you want. No matter the shape, the size, the details, or the color, your idea can be transformed into a stunning challenge coin. For more information on challenge coins, please email us or give us a toll-free call at 1 (855) 272-8451.