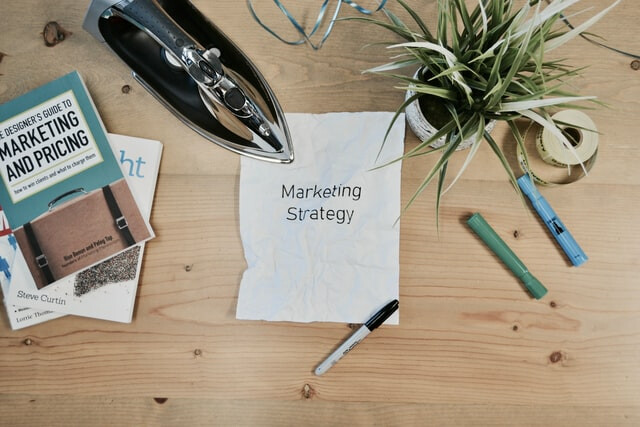 A Guide To Marketing With Challenge Coins
Custom coins are an excellent way to market businesses, nonprofits, schools, teams, bands and more.
We have explained the many functions and ways that custom challenge coins are used. Let's take a deeper dive into how coins are used as a marketing tool.
Before we take that journey, it's important to understand what challenge coins are and how they got started. While challenge coins have been used since ancient Rome, they have drastically changed. The look and feel of these coins have adapted with the times.
Special coins were issued to Roman soldiers for exemplary duties on the battlefield. These coins were presented as a special token along with the day's pay. The modern challenge coins of today are still being used to acknowledge a job well done; however, they are also used to commemorate special events and accomplishments.
Challenge Coins Today
What started as a military tradition has expanded outside of the armed forces and into businesses, bands, schools, nonprofit organizations, and more. Challenge coins are now being used by these entities in many of the same ways. They are produced to celebrate special milestones, achievements, and, yes, as marketing tools. Marketing and promotion are crucial, and organizations of all kinds are always looking for innovative new ways to raise brand awareness.
Challenge coins provide a unique way to stand out while also providing information about products and services. Read below and find out everything you need to know about marketing with challenge coins.
As we mentioned above, marketing is important for any business or other organization. People are always looking for new ways to market their products and services. Challenge coins are an ideal way to do so. No matter if your business is large or small, there are a number of benefits from marketing with challenge coins. These coins are small tokens that include images, logos, or text.
Business Challenge Coins
Custom coins have several applications in business, and they are an exceptional way to showcase any company, catching the eye of both new patrons and old ones. Hand out coins to your loyal, high-value customers, and let them spread the word. A unique coin is a conversation starter that will lead to your business being mentioned by the recipient. This is a great way to honor your most dedicated clients while putting your company in front of potential new clients.
Custom coins are also a great way to expand your merchandise collection. Create exclusive coins that people will want to add to their personal collection. These are great additions to accompany shirts, hats, and other promotional items. They may even be used as giveaway items that will enhance your brand awareness. Coins are also perfect to have at conferences and trade shows.
These coins should include important details related to your business and what you do. Include elements such as emblems and logos, as well as information like the company name, a website, and more. Get imaginative and produce a coin that stands out among the rest.
The Value of Brand Awareness
Brand awareness is important for every organization, including nonprofits. This is why marketing and promotion are essential. It's a great way to build brand awareness, and corporations are always looking for new ways to do it. Challenge coins custom made for your business are a no-brainer. It's easy to produce challenge coins with an image, logo, or text of your choice. They are great as a "thank you" to customers, vendors, and even employees. They offer something tangible and eye-catching that people will carry and display with pride.
As we said earlier, well-designed custom coins are conversation starters. The unique look and weight of coins intrigues people and will lead to your business being spoken about in a positive manner. Custom challenge coins can also be used as a business card. Keep in mind; you are in complete control of the look of your coin. So, consider adding elements such as contact information and details about the products and services that you provide.
Design your coins thoughtfully and feature your company's name and logo, maybe even unique details that pertain to what you have to offer. Think outside of the box and compose a challenge coin that will be highly regarded and carried with pride.
Custom Coins for Employee Morale
Don't forget about your employees. They are the backbone of your business, and they need to feel valued. Presenting custom coins that honor hard work and dedication is a great morale booster. Fostering a positive workplace leads to happier employees who are more apt to work harder. This means they will also represent your company with pride and honor. Challenge coins are great for team building and acknowledging special accomplishments.
Everyone wants to feel like part of the team, and challenge coins are a great way to build camaraderie. Design custom coins for each specific department, or use them as special rewards for completing large tasks. They are also a great way to commemorate special dates or for working on a specific job.
At ChallengeCoins4Less.com, we produce the highest quality custom coins in the business. Our dedicated team has created memorable coins of all sorts, including coins for government agencies, law enforcement, fire departments and more. Every coin is different, and we love a challenge. We love taking your ideas and bringing them to life as unique mementos that will be treasured for years to come. We are committed to producing top-quality coins with unbeatable prices, combined with unrivaled customer service.
We do not charge for the design process, which means you can be sure your coins will look exactly how you want before production starts. We also offer free shipping to any address in the continental United States. With nearly 20 years' industry experience, we know what it takes to produce outstanding challenge coins, and we are not satisfied until you are. We make ordering challenge coins easy and affordable, no matter your budget, doing so with the highest quality materials available.
We have nearly 20 years' industry experience, and we know how to make your coin look its best. Are you ready to get started with your order? Just fill out our free quote form or email us. Let us show you how easy it truly is to order custom challenge coins.