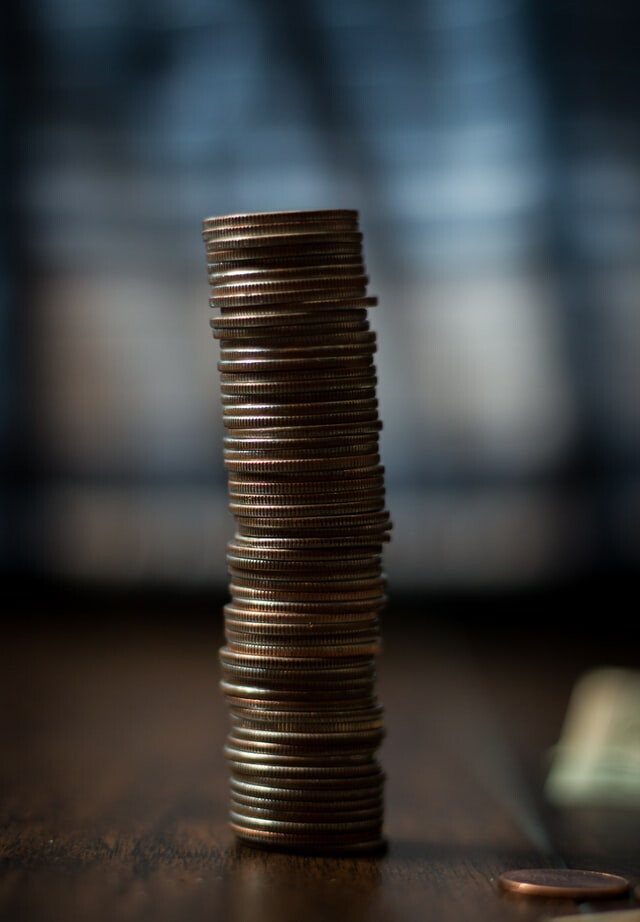 The Essentials Of Custom Challenge Coins
Custom challenge coins can be meaningful in multiple ways
Challenge coins have a multitude of uses and functions. They are used as a way to represent membership, recognize exceptional leadership, and acknowledge service or commitment. Challenge coins can also boost morale and team building, providing something tangible and unique to honor those going the extra mile. But what are challenge coins? Are they just used by the military? Can they be an excellent item to hand to your employees or sell in your store?
Let's take a closer look at custom challenge coins and how they are used. While they are a mystery to many, they are perfect gifts that can be used by businesses, brands and organizations of all sorts. We will help you understand what challenge coins are and whether your organization can use them. We will even look at how you can create your own custom coins online. Find out all the details below!
A challenge coin is a specially designed coin often given to confirm membership in an organization or group. They are typically small enough to fit into the palm of your hand while bearing details that relate to the organization. Commonly, challenge coins are small inside and feature an organization's logo or emblem while carried by all of the organization's members.
Challenge coins may be used to represent membership in an organization, community, or company or to recognize a specific person for a remarkable achievement. They are also used to commemorate special events, locations, and more. These unique coins are custom designed to be unique to the specific organization that they represent. They are often kept in keepsake boxes, though they are also carried in a pocket or displayed proudly on a wall. Challenge coins have no monetary value, but they typically carry a lot of sentimental value. Challenge coins represent unity, and their recipients cherish them. They are treasured and kept safe, eventually being passed down through generations.
Challenge coins originated in the military, becoming a long-standing tradition that is carried on today. Challenge coins were first handed out during the Roman Empire, though they have changed a bit since then. For modern challenge coins, especially those in the United States, they seemed to have originated during World War I. A lieutenant ordered medallions crafted from solid bronze and presented them to his squadron. One of those challenge coins was used to identify a captured soldier who escaped from German custody, prompting the tradition that all members carried their coin at all times. The practice eventually spread to other military units and branches, Congress and even into the White House.
Today, challenge coins are still used in the military. They also have been adopted by first responders such as police officers, firefighters, and EMS workers. Many other organizations and businesses have started creating custom challenge coins to give new members when they join an organization. They are also used as awards to recognize extraordinary accomplishments and milestones, though they can also be used to commemorate special occasions.
What Does a Challenge Coin Look Like?
Challenge coins are custom made, which means they can be made to look like almost anything. Traditionally custom challenge coins are round, but they can be produced in nearly any shape imaginable. The most common coins are made from zinc, bronze, brass, silver, or even solid gold, boasting a textured or raised design.
Some challenge coins may also feature colored enamel painted onto the etching, adding depth and contrast to any design. Typically challenge coins feature the organization's symbol, though they are also seen with a design reflecting a specific achievement or information essential to the organization. These may include the year the organization was founded, the year the challenge coin was presented, or the organization's motto. Again, challenge coins are entirely customizable, which means you can include just about anything.
How Are Challenge Coins Made?
Designing a challenge coin is one thing, but producing a quality coin is entirely different. Challenge coins are typically made by making a custom mold and die striking the mold onto brass or steel. The edges are cut, and then the entire design is plated with metal, while the fine details are often laser engraved.
It's a complex process that takes a lot of machinery and materials. Modern computer-controlled machines have made the process much easier and less time-consuming. If you want to create custom challenge coins for your business or organization, you are in luck. It's possible to produce top-quality custom challenge coins online, and it's easy! It's a quick, straightforward process, and you do not have to order thousands of coins to get a great price.
How to Create Custom Challenge Coins
As we said earlier, challenge coins are easy to order. First, select your product, as well as its shape and size. Take time to make the coin your own. Size, color, style, and finish are just a few things to consider. At ChallengeCoins4Less.com, we offer an array of materials to choose from, as well as a whole host of plating options, colors, and more. You can even add a unique border to your coin, which will add even more appeal to your design.
There are also several add-ons that will enhance your challenge coin's design. Add a bottle opener function, a spinning centerpiece, epoxy coating, or colorful details to any coin. Once you have chosen the size, shape, and design elements you want to include, simply upload your coin's design, whether it's your company's logo or your organization's insignia.
If you are unsure about the design, you can request a free quote from our design team. We will then work with you to create a custom challenge coin that you can be proud of. We will then work to create a sample, or proof, of your design for your approval. Once the coin has been approved, we will then move forward with the production of your order. We offer free artwork and revisions, which means you can rest assured that your coins will look exactly how you intended. Once your coins have been produced, we will ship them free anywhere in the continental United States.
Designing and ordering challenge coins has never been easier. For more information, give us a call toll-free at 1 (855) 272-8451 or email us. It's that easy!