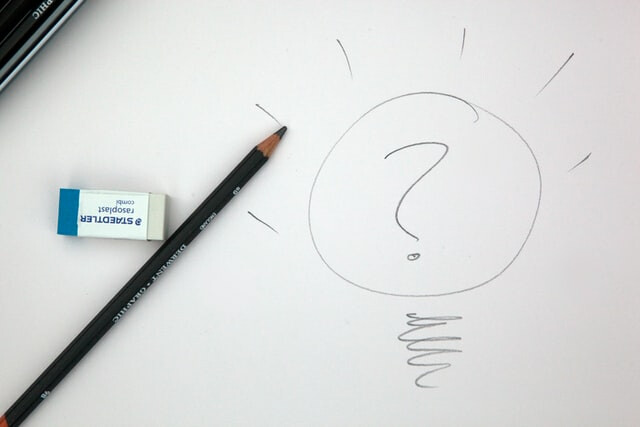 The Process: Everything You Need To Know About Designing & Ordering Custom Challenge Coins
Designing and ordering custom challenge coins is easier than you think!
The process of making a custom challenge coin is a breeze! In fact, it's never been easier. We get it, though The thought of creating anything from scratch can seem challenging. But we make creating challenge coins easier than ever. There is a process, but we will fill you in on all you need to know about designing and ordering challenge coins. At ChallengeCoins4Less.com, we have produced challenge coins of all sorts. From the commemorative military challenge coins to custom coins for fantasy football leagues, we've seen it all. Creating a coin is easy, and we can help you make the perfect challenge coin, no matter its use.
Why Challenge Coins?
Challenge coins are presented for several reasons. They show membership to a specific group, work as a gift of honor and team building, and tell a story. Challenge coins are used in the military to acknowledge extraordinary achievements and accomplishments and commemorate events, locations, and fallen comrades. Businesses and brands also use challenge coins for different reasons. As in the tradition of challenge coins, they are given out as a reward for hard work and notable accomplishments. They are also used as marketing tools.
Consider the Purpose and Choose Your Artwork
When designing a challenge coin, it's important to consider the use of a coin before choosing the artwork and other elements. The use of your coins will determine many of the coin's features.
The artwork you choose is one of the most essential details of any challenge coin. Challenge coins can be customized to your liking, so get creative. They often include information and imagery that relates to what they represent. Consider adding logos, emblems, pictures, landmarks, or other significant locations. The imagery will be the centerpiece for your coin and will surely make an impact.
Text will also affect the look of your coin. This is an opportunity to boldly share a motto, a slogan, or a company name. Be sure to choose something that is legible and clear. Smaller, intricate fonts can be hard to read, while more significant, block fonts are sure to garner attention. Also, make sure that your text is spelled correctly -- double-check if needed! Once the coin is in production, no changes can be made. If you are unsure of what imagery or text will work the best for your particular coin, we can help.
Options Make Your Design Stand Out
Of course, you have many other options to choose from to make your coin stand out. There are several different metal finishes that will make your coin unique. Common options include polished gold and silver, though black nickel, polished brass, or polished copper are great options too. Coins can come finished in antique options, such as antique gold, antique brass, antique silver, or antique copper.
Adding color to your coin will really make it pop. The classic die-struck coin has no color, showing the beauty of the metal finish to its fullest extent. Adding color to one or both sides of your coin can highlight your arrangement. Contrasting and complementing colors are a great option, though we can also use your brand's colors.
There are several other ways to make your coin memorable, including edge options and more. Diamond cut edges add an elegant look to your coin and will further complement the design of your coins. The rope edge is a classic often used on military coins, while the cross-cut edge gives your coin a reflective surface area. A wave-cut edge aims to mimic ocean waves, where the slash-cut has divots cut beneath the coin's edge. The oblique cut edge also increases the reflectivity of the coin and provides movement. Other options include coin cutouts that leave an open space to highlight your coin's layout. Also, 3D style images have a unique look, while custom-shaped coins are sure to catch some attention. Add engraved text or sequential numbering to the edge of your coin, or add an epoxy coating to protect them from scratches and dings.
Ordering Made Easy
Now that you have a better idea of customizing a challenge coin let's talk about the ordering process. The first step of the process involves your art. Whether you have napkin sketches, a description of what you want, or a fully-realized concept, it's a start. We can use these elements to get an idea of what you are looking for. Next is choosing the options.
From the color and style of the metal to the edge options, we offer a full slate of elements that will make heads turn. After selecting your coin options, it's time to fill out our free quote form. Once we have received your artwork, our artists will work on your coin. We will email you a quote and create a free digital proof of your coin. Once you have checked over your proof to ensure the layout is satisfactory and everything is up to your standards, we can get busy producing your coins. Once you have approved the proof, we will send you a confirmation email before proceeding. Once you give us the go-ahead, production on your challenge coins begins. We will manufacture your order and carefully inspect your coins before shipping them to you, typically within 14 to 17 days.
We will work hand in hand with you to ensure you get exactly what you want. At ChallengeCoins4Less.com, we have an incredible team of artists who will use their expertise to create something memorable and special. We love turning your ideas into stunning coins! We offer top-quality custom coins and unbeatable pricing, providing free artwork and revisions. To get started, fill out our no-obligation free quote form. You can also call us toll-free at 1 (855) 272-8451 or email us. Let's get started!
---
Jesse Daugherty
Blogger
Hello, I'm Jesse Daugherty, a music enthusiast, sports aficionado, and an avid supporter of the arts. I'm a writer and content creator. For the past 5 years, I've shared my knowledge of custom challenge coins and other promotional products, exploring their designs, meaning, and purpose.