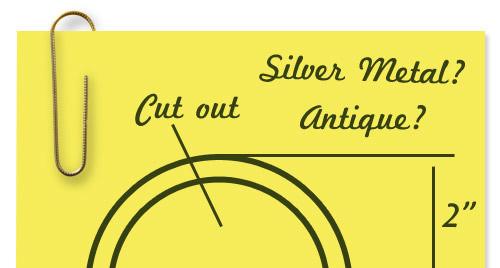 Challenge Coin Design – It's a Snap With The Right Team!
Challenge coin design is simply a matter of deciding the shape, size, color and imprint style of your custom coins.
Designing challenge coins doesn't have to be a daunting task . Challenge coin design is simply a matter of deciding the shape, size, color and imprint style of your custom coins.
If you're shopping for challenge coins, you want to commemorate a special event, occasion or detail. It's easy today to get great artwork and coin design that's perfect for your needs.
Start with the basic concept
Start with what you want to show. Does your military unit have a specific image associated with it? Make it a part of your coin design. Corporate coins are the same way. Just add your company logo or brand.
How much detail do you want to include? A date? A specific location? A particular battle? It can all be part of your design. Offset printing can even add photorealism to your coins. Your coin provider will work with you to ensure your design says exactly what you want it to.
Next consider the size of your challenge coin design. More intricate designs will look better on larger coins. Remember, you're not limited to standard shapes, either. If you are creating an original coin rather than reproducing an existing one, consider custom shapes for your challenge coins. But do keep in mind certain rules of etiquette apply to challenge coins.
Color and other options
Choose the metal color of your coins carefully. A traditional design looks great in polished brass. Or go with gold, silver, black nickel or copper. For a more classic appearance, select an antiqued style.
Once you have the basic design selected, consider other options as well. If you're part of a small, elite group, how about consecutive numbering? A limited edition adds extra appeal.
Diamond cut edges add texture and visual interest to your challenge coin design. Select from several styles, including rope cut, cross cut or wave cut to give your coins a distinctive look and feel in the hand.
Cutouts and 3D designs add tremendous visual appeal to your custom coins. You can even add engraved text to the outer edge of your coins for a unique message.
Choosing a reputable provider
The key to great coin design is getting exactly what you want. Any reputable coin provider, such as ChallengeCoins4Less.com will be happy to work with you to be certain your coins are just what you want. We offer free art and revisions, so you can experiment with your design until it's perfect before you finalize your order.
You can be sure of receiving top quality coins from ChallengeCoins4Less.com too. We use only the highest quality materials and processes in producing your challenge coin design. We inspect each coin before we ship it to you. And we stand behind everything we sell with a 100% Satisfaction Guarantee. If you should find a defect in either materials or workmanship of any custom coin you buy from us, just let us know. We will replace it at no additional charge to you. If you have any questions about custom challenge coin design, please feel free to email, call us toll free or fill out our no-obligation free quote form today!