What's The Difference: Challenge Coins & Custom Coins
Jesse Daugherty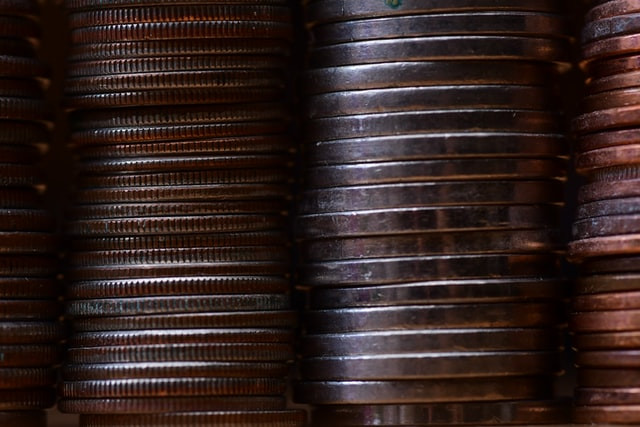 We've talked a lot about challenge coins and custom coins, and their versatility. However, what is the difference between custom coins and challenge coins? There are a few main factors that differentiate the two, including the coins' purpose, tradition, and intended use. In most cases, custom coins are used as mementos by organizations to commemorate special events.
Custom coins can also be used as promotional items. On the other hand, challenge coins are used by service organizations to denote membership, carrying a valued tradition with them. At ChallengeCoins4Less.com, we have seen a wide range of uses for custom coins. Large organizations have created custom coins to present to veteran employees, while others have used custom coins in their products.
Custom coins are also popular among foreign dignitaries, and they can be used to commemorate weddings, memorial services, and event anniversaries. These days we're seeing more and more businesses using custom coins as business cards and for customer loyalty programs.
Custom coins are also perfect as promotional products for trade shows. Custom coins have quickly grown in popularity and have made quite an impact in the business world.
Now let's talk about challenge coins. These coins are typically used by military organizations. Challenge coins are carried by members to show their affiliation to a particular unit. Nearly all unit levels, including companies and divisions, have a challenge coin made for their members.
These coins are provided to denote membership, as well as recognizing good merits and accomplishments.
Challenge coins that show membership to an organization are expected to be carried by members at all times. Members in the group often "challenge" one another, asking other members to show their challenge coin. According to tradition, members who are not carrying their challenge coins are responsible for purchasing a round of drinks. T
he challenge coin tradition has spread outside of the military and into several other service organizations. With many military veterans taking positions in public service organizations, the challenge coin tradition has quickly caught on. Organizations often engage in friendly competition, aiming to create the best looking challenge coin for their groups.
Both challenge coins and custom coins are great for team building and recognition. It's a tangible design that honors employees, members, soldiers, and more, doing so in a memorable and unique way.
When it comes to creating challenge coins and custom coins, ChallengeCoins4Less.com is a one-stop-shop that makes it easy. We are committed to top quality products, great pricing, and providing our customers with the best customer service anywhere. Designing and ordering custom coins and challenge coins is easy.
We have the experience, and the team needed to create great-looking coins of all sorts. We can work with your pre-existing design, or our team of artists and graphic designers can work with you to create something new. We make ordering custom coins and challenge coins easy and effortless.
Our team will work with you on every step of the process, ensuring you get the perfect coin for your needs. We take pride in what we do, and we back everything we sell with our 100% Satisfaction Guarantee.
If you are looking for the best quality custom challenge coins at the best price, look no further. Ready to get started on your order? Fill out our free quote form or give us an email with any questions you have regarding your design. We'd be honored to work with you! Let us show you how easy ordering custom coins and challenge coins can be!