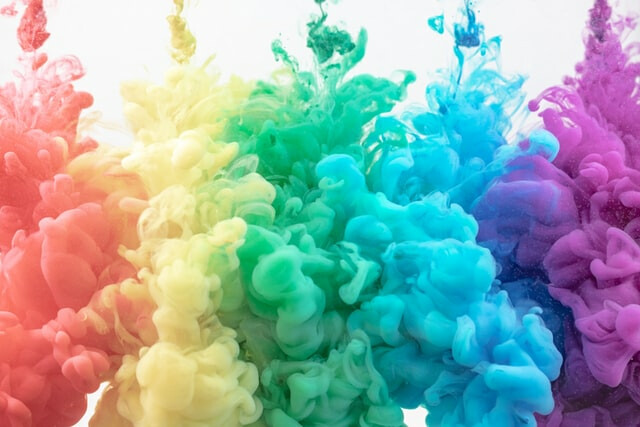 A Look At The Variations Between Soft & Hard Enamel Coins
Challenge coins come in all different shapes, sizes, and colors. There are several ways to customize challenge coins, resulting in something unique, meaningful, and eye-catching. When designing a custom coin...
---
Challenge coins come in all different shapes, sizes, and colors. There are several ways to customize challenge coins, resulting in something unique, meaningful, and eye-catching. When designing a custom coin, there are several different things to consider. One of the most important is whether to add color to your design. Adding color to anything adds a bit of style and personality, and adding color to a custom challenge coin is sure to make it stand out.
If you decide to add color to your design, the next choice is whether to use soft enamel or hard enamel to add color to your final product. Each option has its own benefits, though hard enamel isn't a common choice when designing custom challenge coins. The difference between the two is significant, and choosing between them is one of the most important details to keep in mind. You aren't choosing between different colors or between higher and lower paint quality. The main difference between hard enamel and soft is the process and the feel of your coins. Let's examine the two and figure out what might work best for you.
What Is Hard Enamel?
In the United States, hard enamel is actually imitation hard enamel, as the U.S. banned lead in products decades ago. Hard enamel coins have an enamel added to the coin that is higher than the design and item itself. The enamel is heated to a high temperature and then polished down to the top of the coin. Hard enamel coins have a smooth surface with colorful etchings that are the same level as the base metal. The slick, glossy finish is unique and protective, adding a durable appeal to your coin. Hard enamel coins are crafted from high-quality materials and typically cost a little more than soft enamel coins. The technique allows all areas of the coin to be colored, level with the top of the coin. You shouldn't notice much of a difference in the feel of the coin. It should feel smooth and even across the surface. The etched or stamped designs on the coin stand out sharply, each letter being clear and legible from any angle. The multi-step process is also used to produce items such as jewelry, vases, and high-end decorative ornaments.
What Is Soft Enamel?
Soft enamel is a different process that results in a different feel. The soft enamel process includes pouring a colored enamel into the parts of your coin before being cured with a heat lamp. During the process, the details of your coin will come to life as the raised areas will be more elevated than the enamel. Soft enamel is significant because designs can be produced in a 3D process. Placing hard enamel on a 3D image isn't possible because the 3D design will become flat and smooth once the design is polished. Soft enamel coins do not require polishing, which means soft enamel can be used to make an item look more realistic and lifelike. The application of soft enamel gives the illusion that the object is really there. It's also important to note that soft enamel isn't soft to the touch. Soft enamel is simply an industry term that refers to the color fill process used to produce the coin. The recessed areas of the coin are filled with liquid enamel by way of a small needle. The areas are surrounded by the raised metal, providing an area to contain the enamel coloring. Upon curing, the challenge coin is ready for packaging and delivery. If you touch a soft enamel coin, you will feel a layered texture that offers unrivaled detail.
Custom Hard Enamel Challenge Coins
A custom hard enamel coin is a high-quality option that has color filled with solid pigment. The color and metal surface are smooth, sleek, and clean. Hard enamel coins are durable too! The colors are bright and vibrant and will maintain their look for years to come. They are typically well-presented, thanks to their elegant look. Custom hard enamel coins are made from top-quality materials, making them a perfect selection for military challenge coins.
Custom Soft Enamel Challenge Coins
On the other hand, soft enamel coins are the most popular option. They are affordable and eye-catching, providing striking detail. Soft enamel coins feature a liquid pigment that is added to the lower parts of the coin. This makes for a layered look, adding an attractive look and feel. With the metal and a recessed colored area, the coin has a vivid appeal that is sure to garner attention. An epoxy coating can also be added for more protection and a stylish look.
Hard Enamel Or Soft Enamel? The Right Choice
Whether you opt for soft or hard enamel coins is up to you and your budget. Some customers prefer soft enamel coins due to their realistic feel and look, while others appreciate the smooth surface found on hard enamel coins. Just like all the other details about your coin, the choice is yours. Some folks think hard enamel offers a little more protection. Both enamels, when hardened, are resistant to scratches. Hard enamel is typically used for lapel pins, though it's become more popular on challenge coins as well.
No matter what you choose, we can assist! At ChallengeCoins4Less.com, you will have fast, easy ordering, outstanding quality, exceptional value, and unrivaled customer service from start to finish. We have the experience and an incredible team that will work with you throughout every phase of the design and production process. We have a passion for transforming your ideas into a unique memento that can be treasured for years to come.
We take pride in what we do, and we are dedicated to producing top-quality challenge coins at unbeatable prices. Whether you are looking to update an existing design or creating a challenge coin for the first time, we can help. Our talented team of graphic artists will work with you to craft a challenge coin that is perfect for your particular needs. With almost 20 years in the business, we understand the impact, benefits, and meaning that challenge coins have.
Are you interested in learning more? Give us a call at (855) 272-8451 or email us. It's that easy!